The holidays are here, and that means it's time to get started on that shopping list! It doesn't matter whether you're in charge of buying gifts for the whole family or if you only have a few people on your list because, chances are, you're going to feel the pressure to find the perfect gift.
Fortunately, at Bowden & Carr, you don't have to stress. Aside from our always-wonderful prices on La-Z-Boy furniture, we have something extra special to offer this holiday season. All December long, you can take advantage of the La-Z-Boy Recliner Sale. This month only, you can purchase your first La-Z-Boy recliner at 20% off and get a second recliner at 40% off. This promotion runs the entire month of December while supplies last and applies to any La-Z-Boy recliner we currently have in stock. Now that's a deal!
Not sure where to start? Check out some of our favorite recliners that you can mix and match to create the perfect set for you or your loved one.
The Kirkwood Rocking Recliner
This piece is the very definition of comfort. Its ultra-deep seat allows you to sink into the buttery soft cushions and achieve true relaxation. The long, classic bustle back features a flippable upper back pillow that's perfect for taller individuals, and the detailed nailhead trim that extends down the arms gives this piece a stately appearance that will suit almost anyone's style.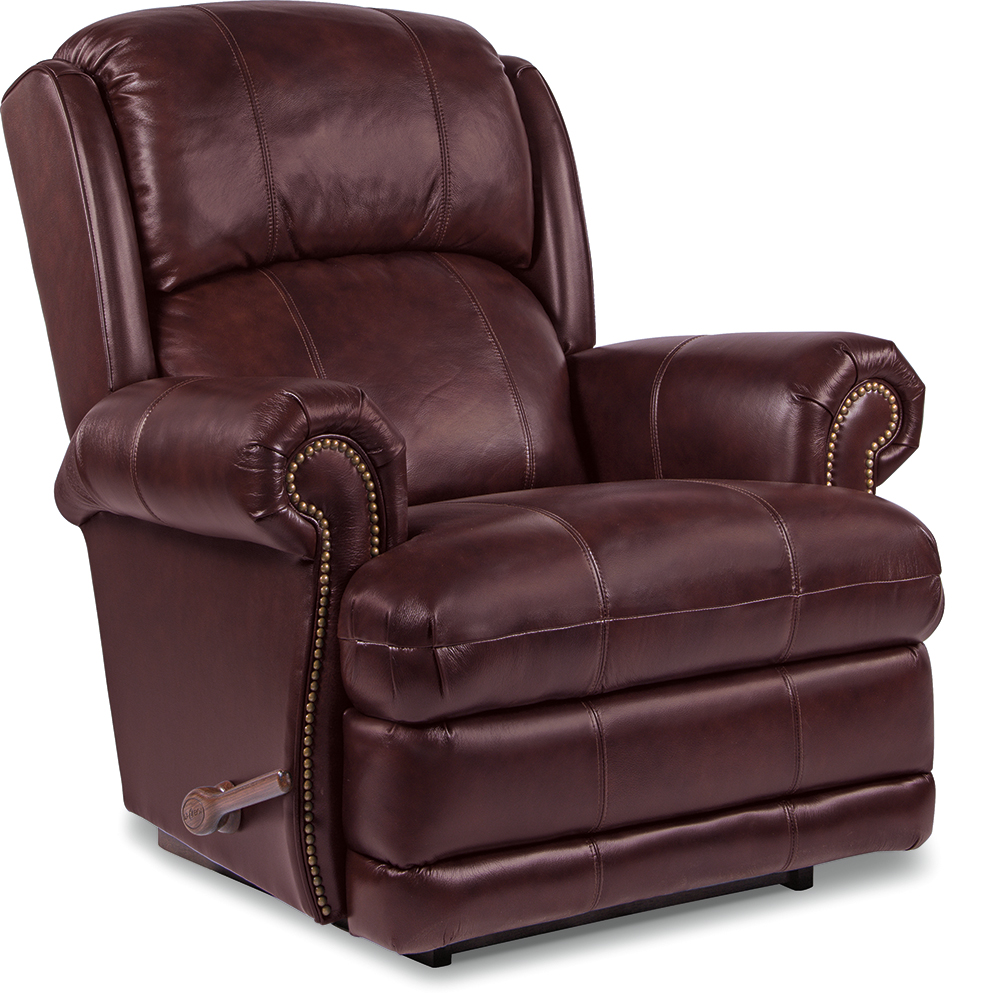 Reach down and grab the stylish wooden handle to relax into one of this chair's three locking leg rest positions. The Kirkwood's leg rest and back cushion move independently of each other so that you can adjust your seating position to your exact needs. Or, if you're not in the mood to recline and watch TV, you can rock gently as you curl up with a good book.
The Arthur Rocking Recliner
Classic meets contemporary in this stunning chair. The Arthur offers everything you'd want in a traditional rocking recliner accompanied by a unique, minimalist style. Its slim silhouette allows it to fit in nearly any space, no matter how large or small. The flared, rounded arms feature trimmed padding to provide a place to rest your arms that's as comfortable as it is stylish.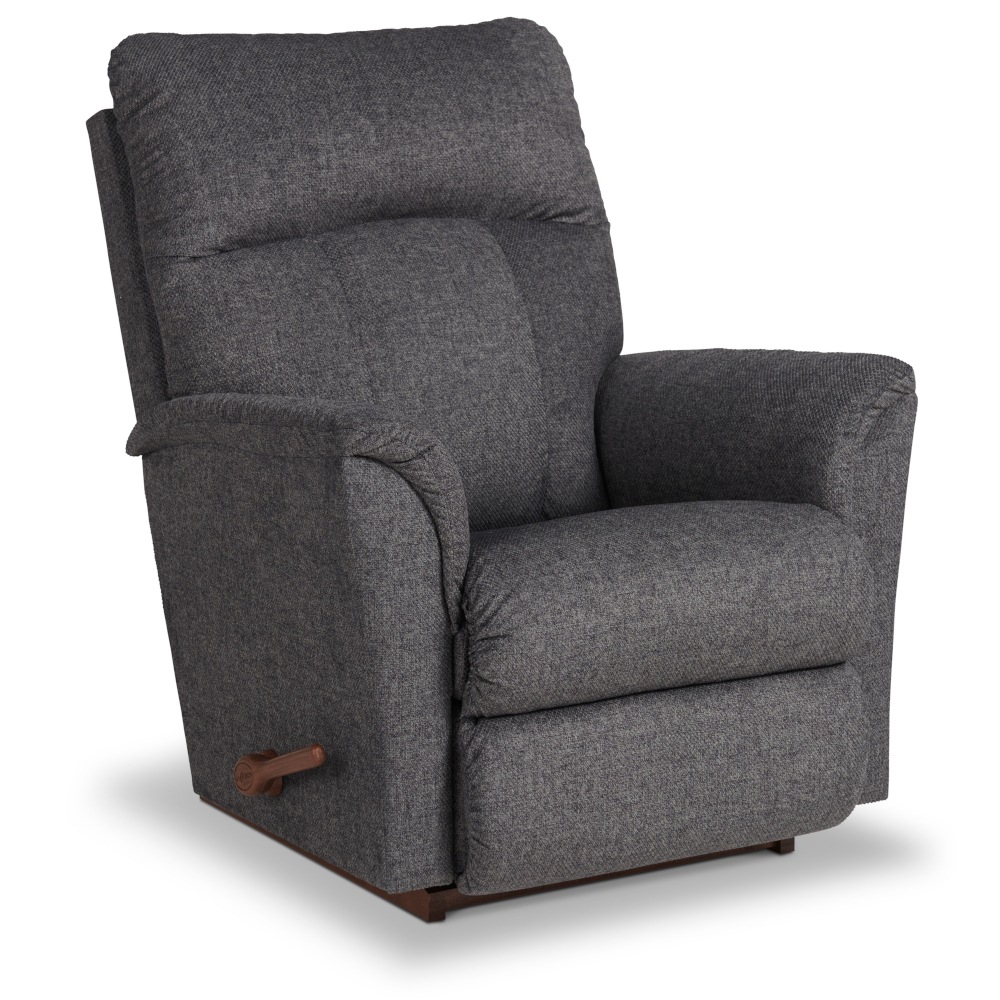 The Arthur's multi-chambered back cushion supports your back in all the right places and can be reclined without activating the leg rest. When you are ready to lay back, you can do so safely with the help of La-Z-Boy's 3-position locking leg rest system. All cushions are filled with high-grade foam to ensure they will support you or your loved one for many, many hours of rest and relaxation.
The Felix Rocking Recliner
The Felix is another piece that is suited for small spaces or those with a more minimalistic style. Its trim-looking outline allows it to blend in seamlessly with almost any type of decor or furniture. The ultra-plush seat and back cushion combine to form La-Z-Boy's trademark continuous comfort zone, and the leg rest can be activated with the pull of a lever, meaning that comfort and relaxation are just moments away at all times.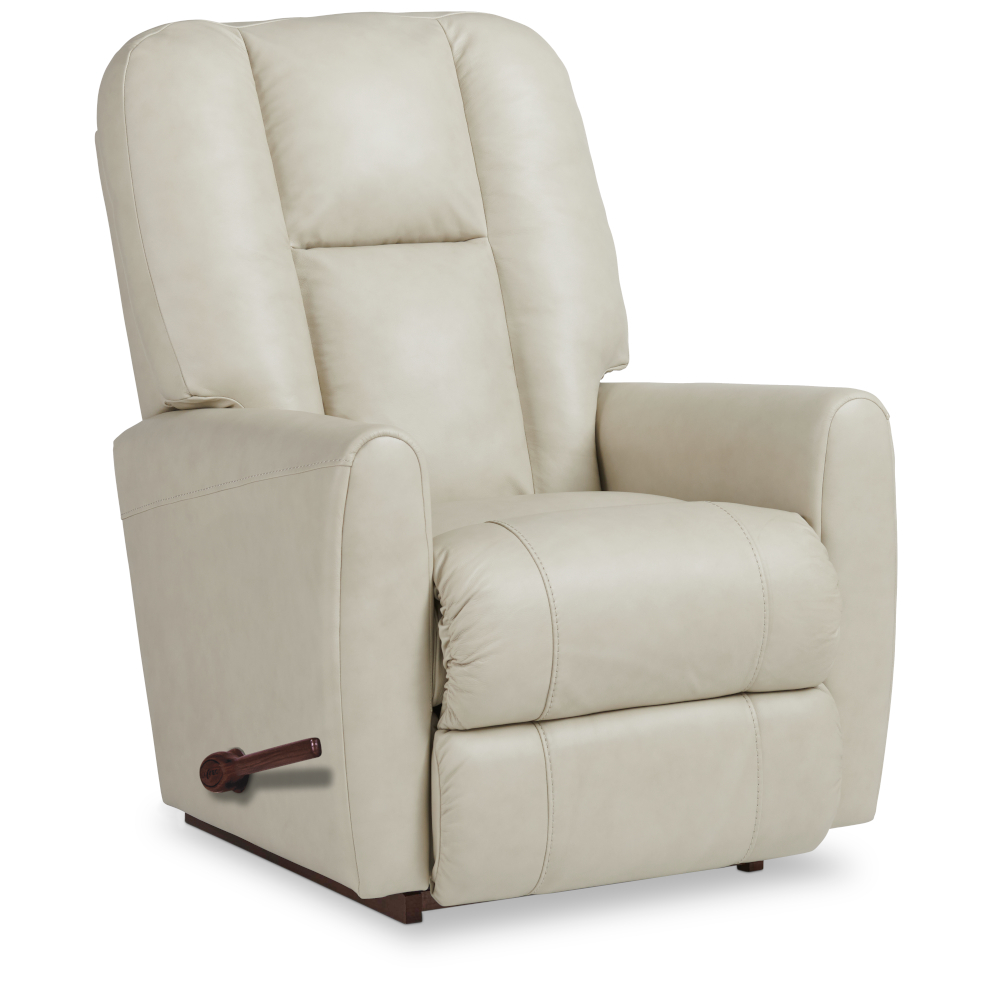 Rock, recline, put your feet up, or lay back and relax – the Felix lets you do it all in style. With decorative stitching on the arms and its tall, elegant appearance, you'll feel like a king every time you sit down. As with most La-Z-Boy recliners, the Felix comes in a variety of colors and fabrics to suit your taste.
The Finley Rocking Recliner
Looking for a chair with a modern look? The Finley fits the bill. Like all La-Z-Boy's products, this recliner is handcrafted with pride in the U.S.A. The tall back cushion features long, vertical lines that give it a masculine appearance, and the sleek track arms only add to its modern style. This is another model that's perfect for taller individuals or even those who just want to sink into a nice, large recliner.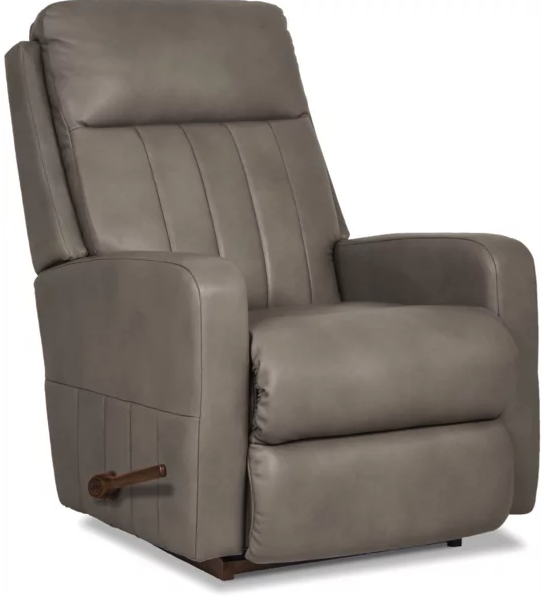 The Finley rocks with a graceful gliding motion when not reclining and cradles the body with its continuous comfort cushions when the reclining feature is engaged. The double-picked, blown fiber cushions keep the body supported while offering just enough "give" to lull you into a state of deep relaxation.
The Greyson Rocking Recliner
When most people picture a recliner, they're almost always picturing something like the Greyson. This recliner offers everything you want in a traditional chair and much, much more. Wrapped in either La-Z-Boys soft, supple leather or plush stain-resistant fabrics, the Greyson will impress you so much that you'll want to buy one for each person in the whole family.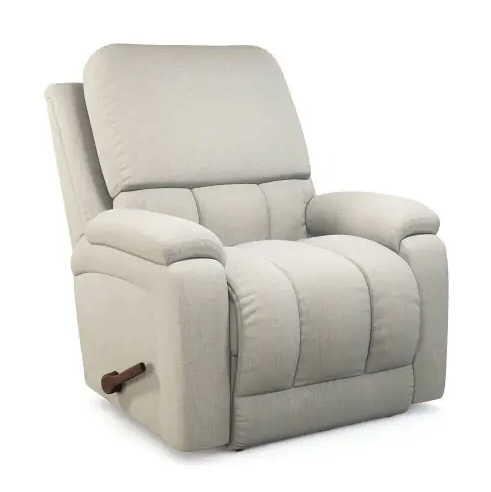 Pillow top arms and an ultra-deep chaise seat extend into an extra long leg rest that allows the user to fully stretch out and relax. The manual version features a handle to activate the reclining mechanism, while the power version offers that, as well as adjustable lumbar and headrest features. If you opt for the powered version, you can also benefit from its built-in USB port to keep your phone or tablet fully charged at all times. The Greyson is truly the ultimate when it comes to rocking recliners.
The Joel Rocking Recliner
If ever a recliner could be described as "adorable," it would be this one. The Joel features an extra-wide seat perfect for those who want space to spread out. Its cushions are filled to the brim with hand-picked blow fiber and high-density foam, giving this piece a plush, sumptuous look and feel. Padded arms and sinuous spring construction are designed to offer maximum support for your whole body.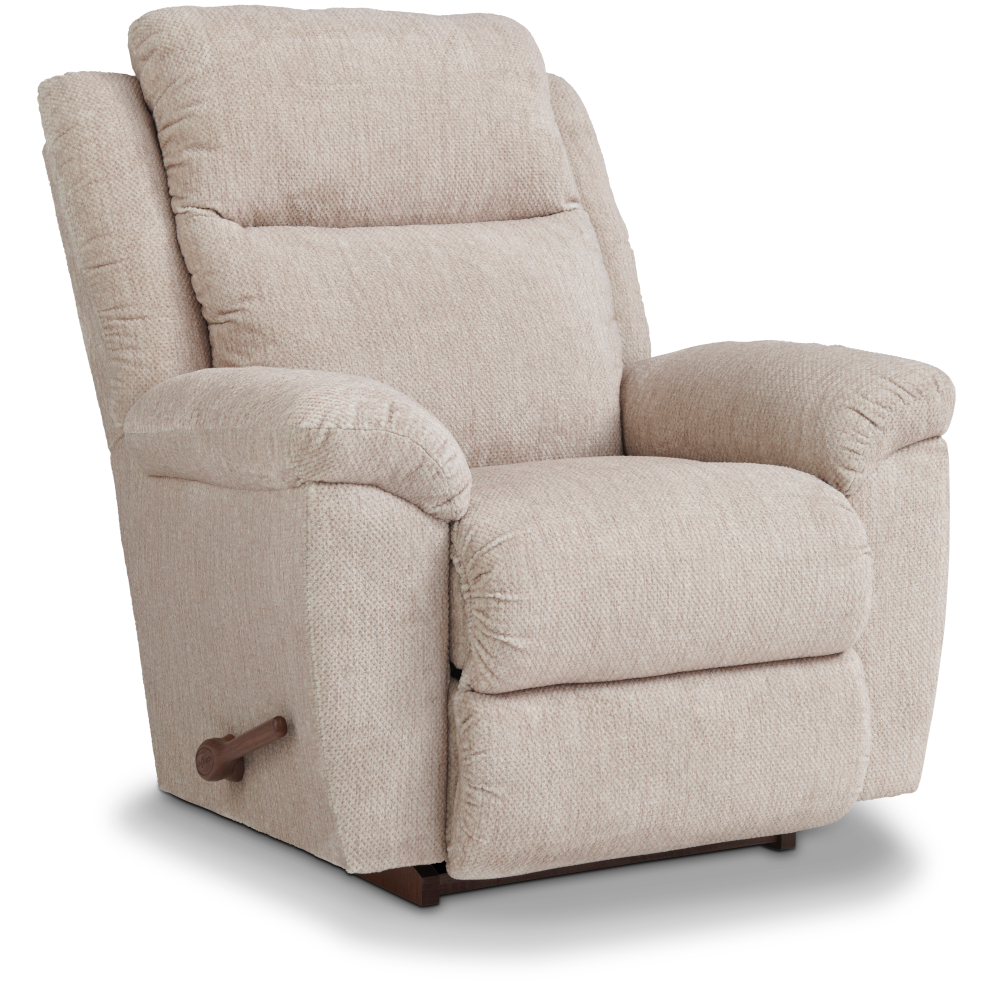 With the ability to recline fully, independent of the footrest, and La-Z-Boy's patented 3- position locking leg rest, this chair is perfect for the whole family to enjoy. You'll love it so much you'll want to buy two, just so that everyone in your home has the best seat for your next movie night or the big game.
The Lancer Rocking Recliner
The Lancer is simplicity embodied. Detailed channel stitching covers the cushions and armrests, giving this piece a handmade feel. Its pillow-top arms and tall, arched back give the Lancer a casual yet grand appearance that allows it to fit into any room or design style. The plush cushions are designed to envelop your body and help you achieve a state of relaxation you've never known before.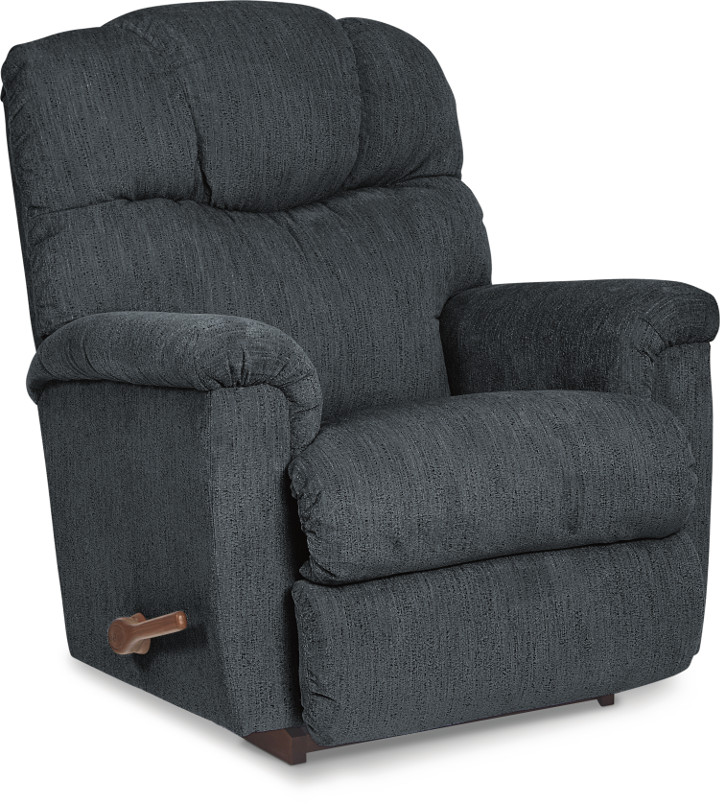 The simple, wooden handle allows you to shift to a fully reclined position in just a few seconds, so you can sit, lay back, and drift off to sleep before you know it. Available in all kinds of colors, textures, patterns, and fabrics, the Lancer can be fully customized to match your unique tastes.
The Rowan Rocking Recliner
If you're in the market for a recliner with a little bit of attitude, the Rowan is here to save the day. This chair is a departure from the traditional recliner we know and love, with its clean look and contemporary style. The deep bucket seat allows you to sink in and breathe deep as you rest your arms on the chic, flared armrests.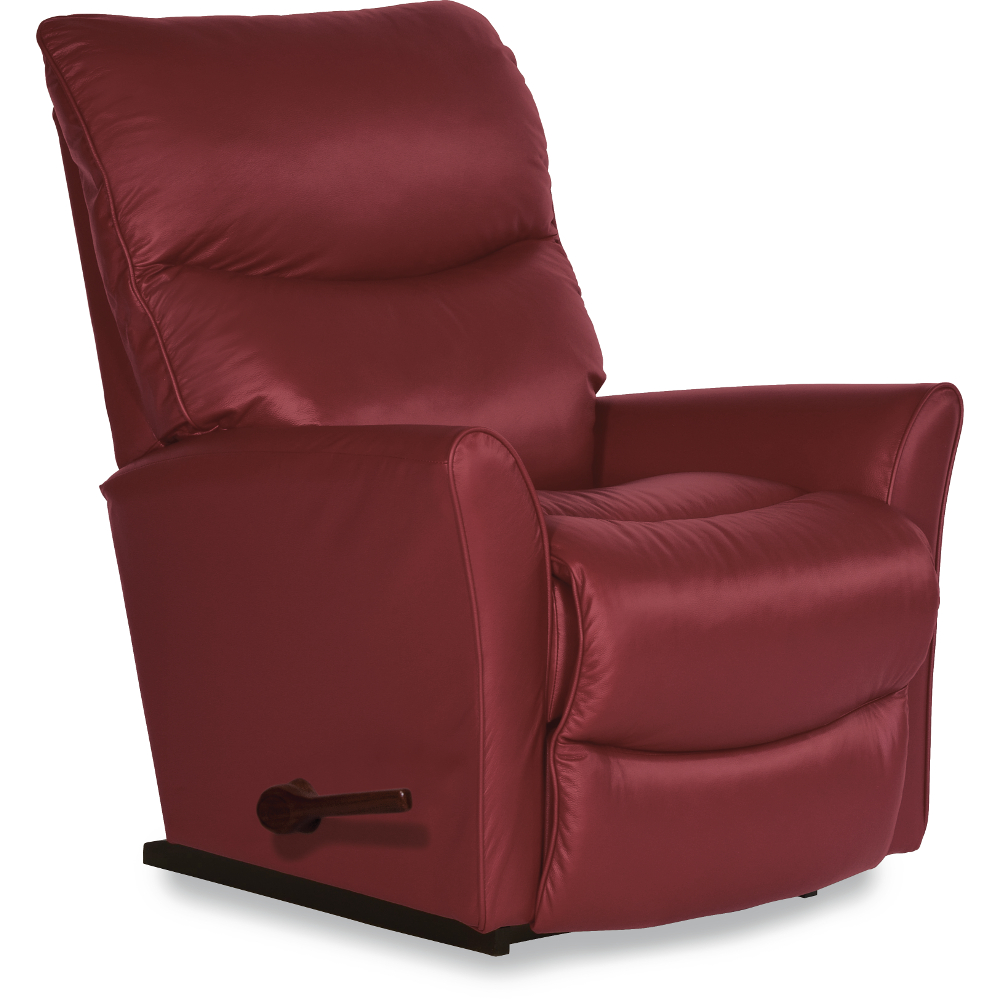 When it's time to kick back, give the sleek-looking handle a pull and plunge into a fully reclined position. High-grade fiber fill and seat cushions support every inch of you and guarantee that the Rowan will hold its shape for years to come. Accented welt trim stretches the entire length of the chair and is the perfect complement to any of La-Z-Boy's unique fabric choices, so you can rest easy knowing this chair will be the perfect complement to any room.
The Ferguson High Leg Recliner
If a traditional recliner isn't quite your style, consider the solemn-looking Ferguson. The sleek wooden legs are the perfect thing to hold up the soft wing back and padded welted roll arms. The Chippendale styling of the Ferguson is complemented by the tall wing back, giving this piece a grandiose, imperial look.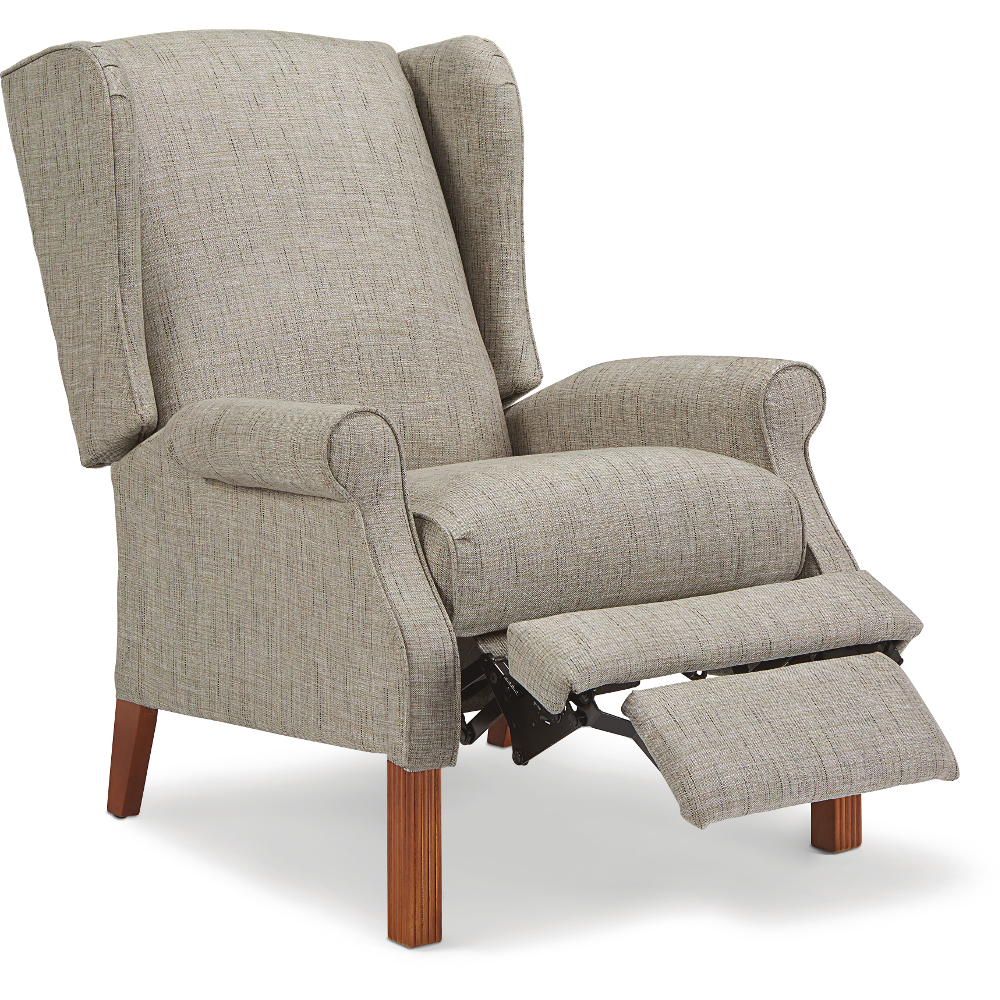 High-grade foam cushions support you in all the right places, and La-Z-Boy's premium fabrics make this chair easy to clean and maintain. The Ferguson is the perfect accent piece for any living room, office, or den and is sure to impress your loved ones every time they sink into its plush seat.
Take Advantage of La-Z-Boy's December Recliner Sale
Whether you and your family are celebrating Christmas, Hanukkah, Kwanzaa, or one of the numerous other winter holidays, you don't have to worry about finding the right gift for each person on your list. Simply stop into the Bowden & Carr showroom to take advantage of this incredible La-Z-Boy December Recliner Sale.
Our Furniture Consultants are here to help you select any of the amazing La-Z-Boy recliners from our inventory. Whether you choose one chair or two (or more), we'll make sure your gifts are delivered on time so that your loved ones can enjoy them for the holidays. Get in touch with us today or come browse our inventory at our Havelock, NC, La-Z-Boy showroom.