Veteran's Day is nearly here. It's a time for reflecting and remembering all of the men and women who have served our country and given their all to protect our freedom. If you know a veteran, and chances are you do, you know what a sacrifice serving in any branch of the military truly is. It means time away from family and friends, time spent training and studying, and, often, time spent in places far away from the safety of home.
If you'd like to honor a veteran in your life this Veteran's Day, why not treat them to a comfy new couch or cozy recliner? After all, it's hard to think of anyone more deserving of comfort than the brave men and women who have served. Check out some of our top picks for the ultimate furniture that veterans will love.
The Gibson Rocking Recliner by La-Z-Boy
Nothing says comfort quite like an ultra-plush recliner. The Gibson provides the users with a deep seat perfect for sinking into after a long day. The chaise set and leg rest are one piece, to provide a fluid, continuous cushion that supports every inch of your body. The leg rest can be raised to your desired height simply by using the stylish wooden handle on the side of the chair.
This rocker/recliner features double-picked, blown fiber fill that allows the cushion to retain its shape, even after continued use. La-Z-Boy's high-quality fabrics and leathers are resistant to tears and fading, and come in all kinds of colors and styles. This chair's wide, padded arms and tufted, biscuit-style back make it a great choice for a veteran looking to relax in style.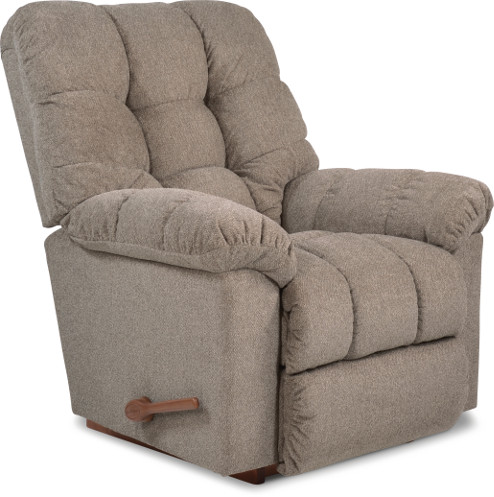 The Carmen Chair by Rowe Furniture
If simple elegance is more your loved one's style, check out this beauty. The Carmen chair, by Rowe Furniture, has everything you'd want in a classic armchair. The super-thick base cushion is built to withstand hours upon hours of relaxation, and the sturdy back and arms will keep your body supported no matter how long you're enjoying them.
Wooden, low-profile legs give this chair a hint of character while allowing it to blend in subtly with almost any style you can imagine. Tidy stitching on the arms and cushions shows Rowe's expertise when it comes to creating beautiful, long-lasting furniture. All in all, this piece is the perfect choice for those who want to relax in front of the TV, curl up with a good book, or even catch a few z's.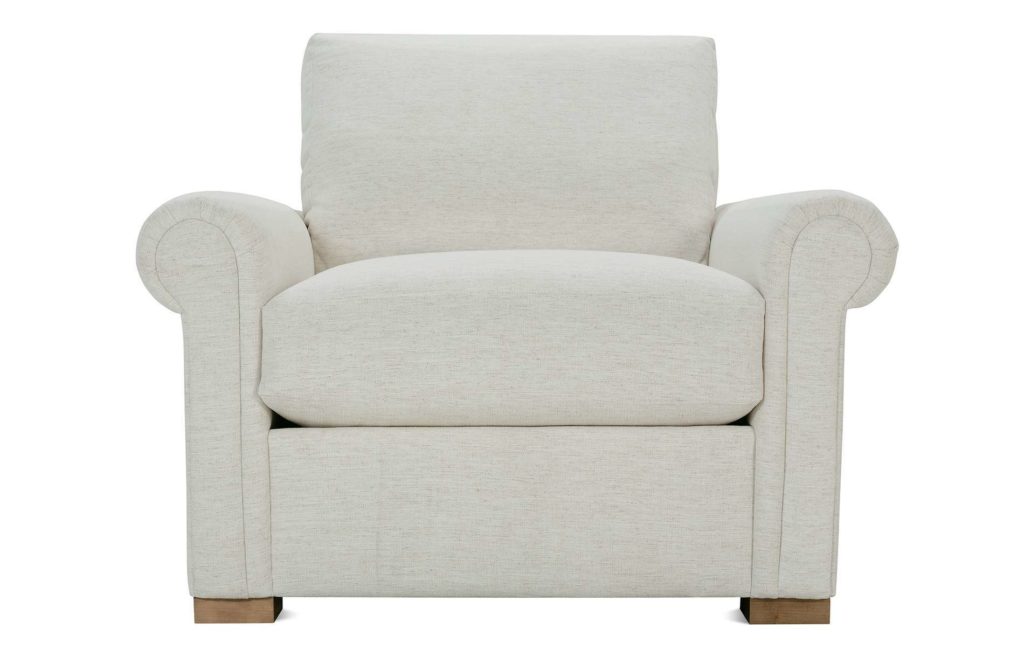 The Whitley Recliner by McKinley Leather Furniture
Looking for a piece that will make a statement? Look no further than this stately-looking recliner. The Whitley offers a clean-cut, almost masculine appearance. It features transitional arms and wings, making it ideal for taller veterans. While the base model comes with a manual reclining mechanism, it can be upgraded to a power reclining mechanism.
Not sure you'll be able to put this piece near an outlet? No worries. McKinley even has a battery pack add-on, so you can ensure that your loved one will always be able to recline with ease. This elegant piece is available in a variety of McKinley's wood and leather finishes, so it can be customized to match any style.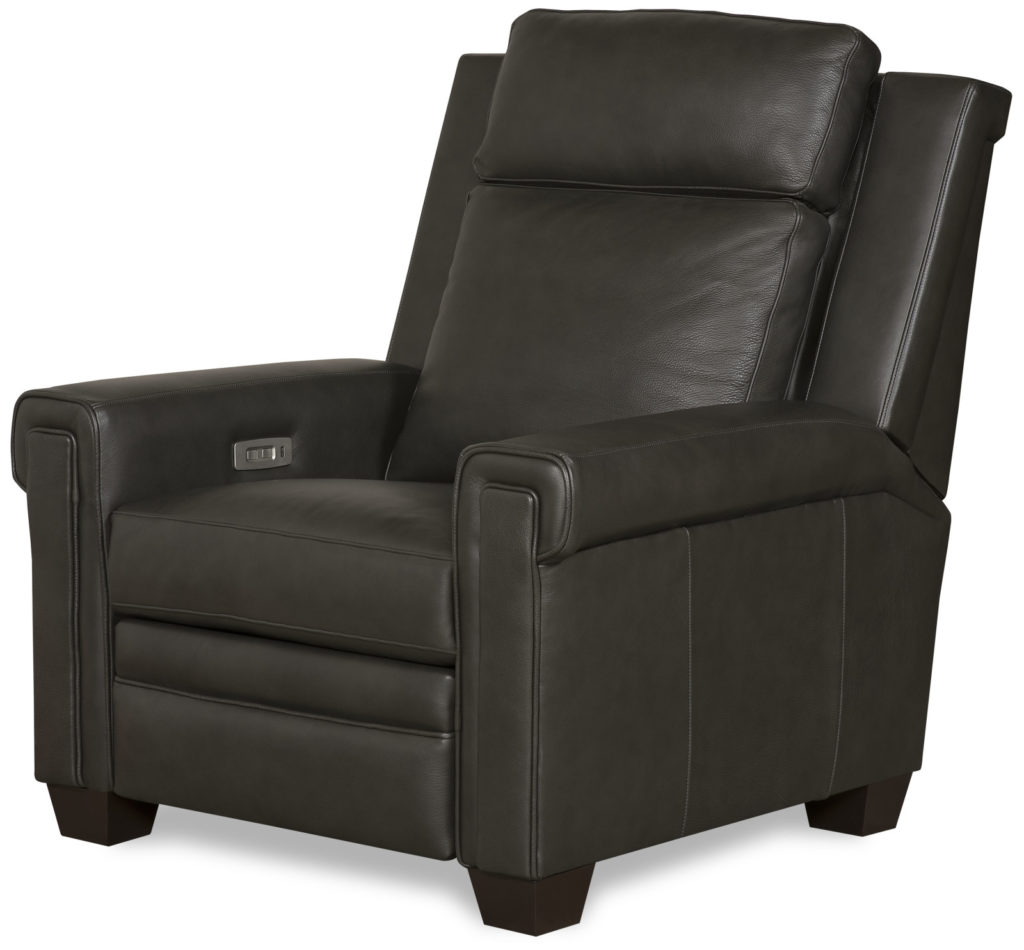 The Pinnacle Rocker Recliner by La-Z-Boy
La-Z-Boy took everything we love about the classic recliner and made it into the perfect chair. The Pinnacle has the perfect mixture of plush cushioning and firm support, making it an ideal choice for almost anyone. The tall back and rolled, padded arms envelop and embrace you, welcoming you to take a break for a few minutes – or a few hours.
The chaise seat and leg rest combine to form a continuous comfort zone that you or your loved one can stretch out on while enjoying a quiet evening at home. You can rock quietly as you sip your morning coffee, or take advantage of one of the three locking leg rest positions if you're in need of a little shut-eye. And, as always, La-Z-Boy only uses the highest-quality cushions, fabrics, and materials for each piece they make.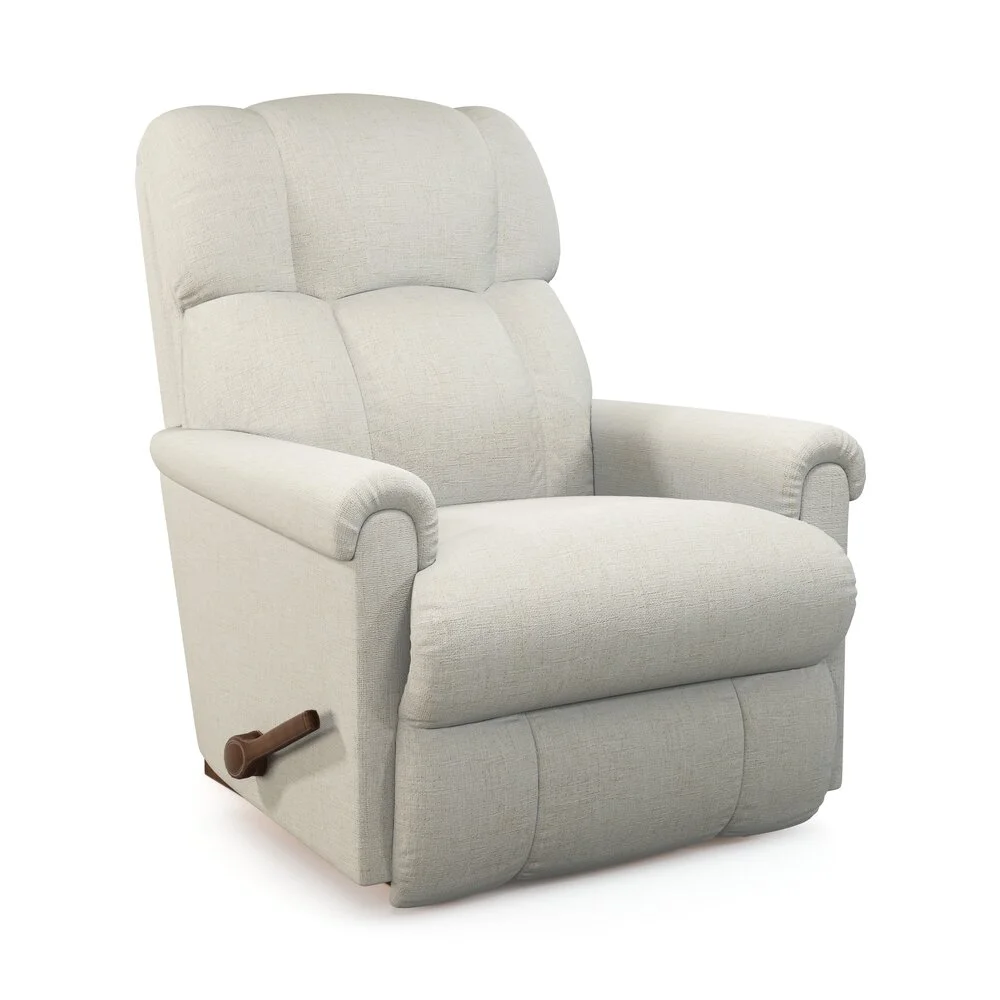 The Carmen Sofa by Rowe Furniture
Remember that beautifully simple chair from Rowe we mentioned earlier? Well, it has a matching sofa to go with it. So if you're looking to really splurge on the veteran in your life, you can purchase the matching set and help them completely revamp their living space.
Like the chair, the Carmen sofa combines the best of elegance and comfort. The extra-wide cushions mean there is plenty of space to stretch out and relax, and Rowe's extra-soft fabrics will ensure the ultimate comfort for anyone who has the pleasure of enjoying this couch. The Carmen sofa comes in a variety of styles, including a sofa/chaise configuration and an extra-large sectional configuration.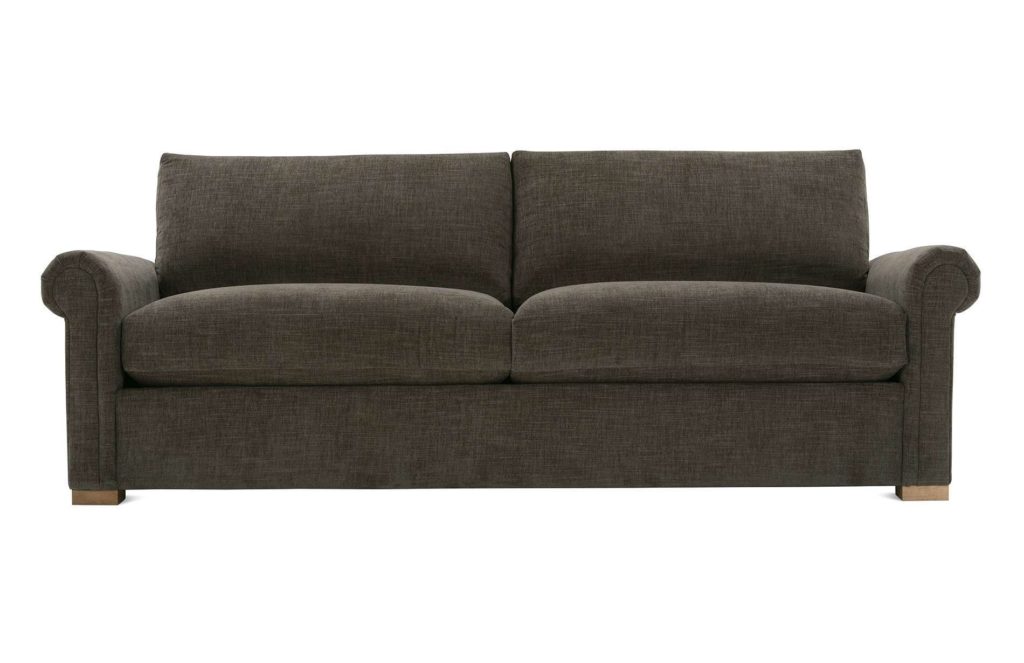 The Paxton Sofa by La-Z-Boy
This sofa is the perfect addition to smaller living rooms, dens, or even a bedroom. Don't let its compact size fool you, the Paxton offers everything you could want in a sofa. Low-profile wooden legs and wide arms give this sofa a modern, minimalist look that can blend seamlessly into any room.
The deep, T-shaped seat cushions cradle you as you sink back into the deep, chamber-filled back cushions. Each one is filled with double-picked blow fiber fill that's designed to retain shape and keep the cushions fluffy for years to come. La-Z-Boy also offers a matching ottoman so you or your loved one can have a place to put your feet up.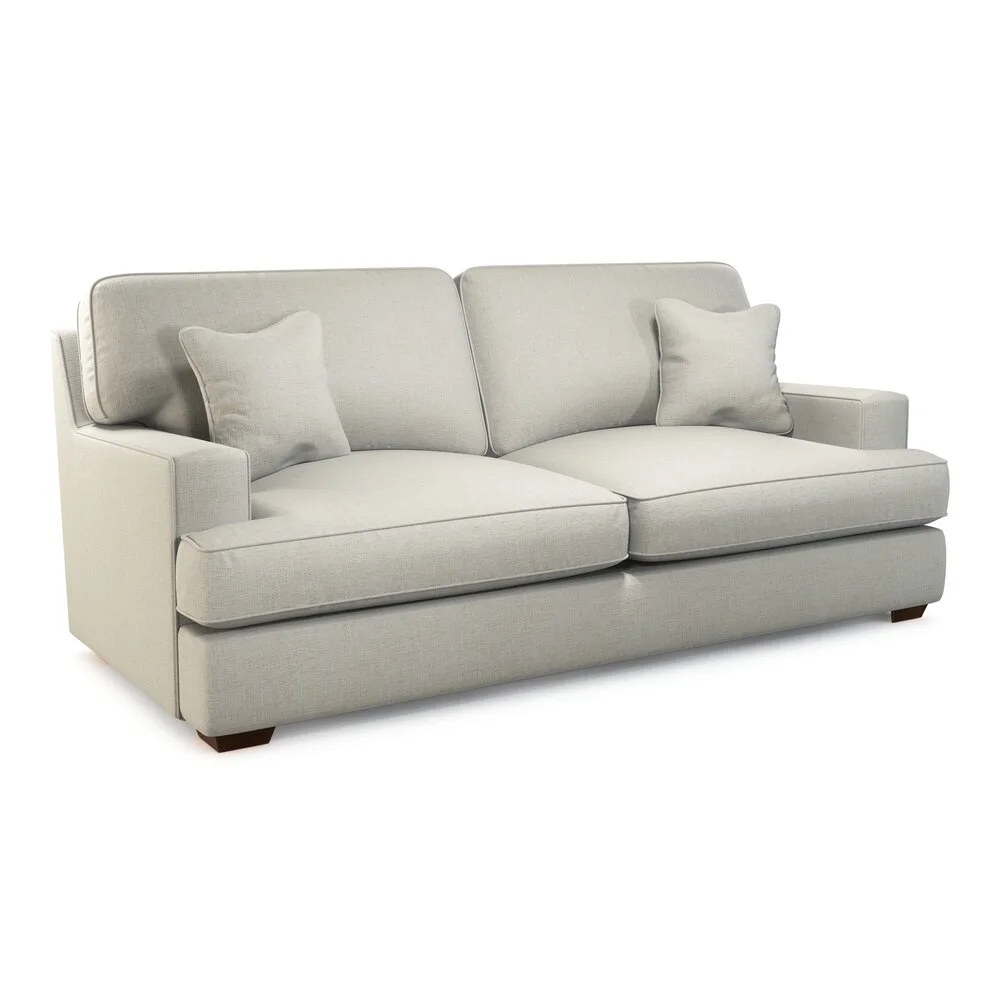 The Aurora Power Lift Chair Recliner (UC480-MLA) by UltraComfort
For veterans with mobility issues or those who simply need assistance getting up and down, the Aurora Power Lift Chair is the perfect solution. Its highly supportive, biscuit-style backrest, firm armrests, and chaise seat cushion are designed with a 375 lb. weight capacity in mind.
This three-position chair makes it easy to find the most comfortable way to relax, whether that be in the most upright, vertical position or the fully reclined "napper" position. Not only can this chair be customized with a variety of fabric types, but you can also add on features like the two-motor heat and vibrating massage system. A battery backup system is also available so the chair can be used anytime, even if the power is out.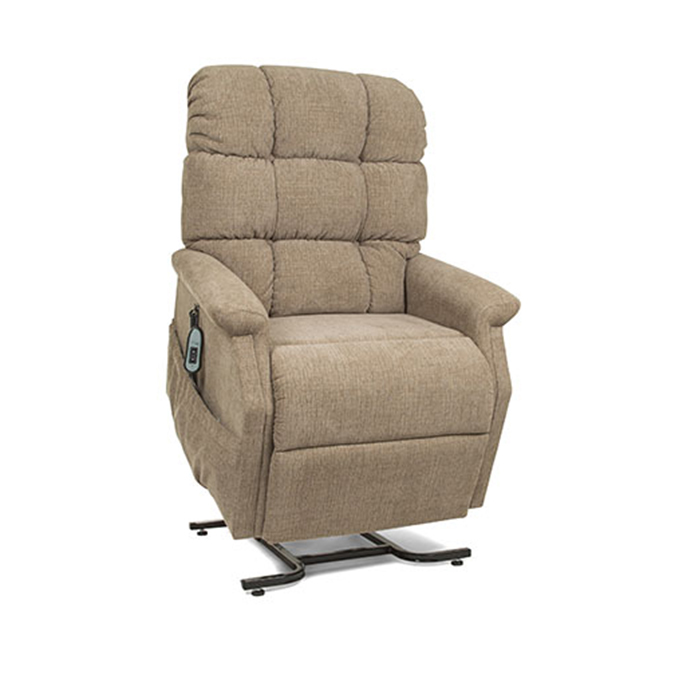 The Miller Bronze Power Lift Recliner by La-Z-Boy
If you know a veteran who needs a lift chair but is short on space, the Miller Power Lift Recliner is an excellent solution. Designed for users up to 300 lbs., this petite chair features a smaller profile and lighter frame than some. It can be placed just 2 inches from a wall and still fully recline, so it's perfect for nearly any space.
The seat height is lower than many lift chairs, making it ideal for individuals who are shorter, but the back cushion and chaise still form one long piece to allow for continuous comfort. The wired remote makes it easy to get in or out of the chair with the press of a button and can be stored in this chair's convenient side pocket. It also features a backup battery system, so it can be used without electricity if needed.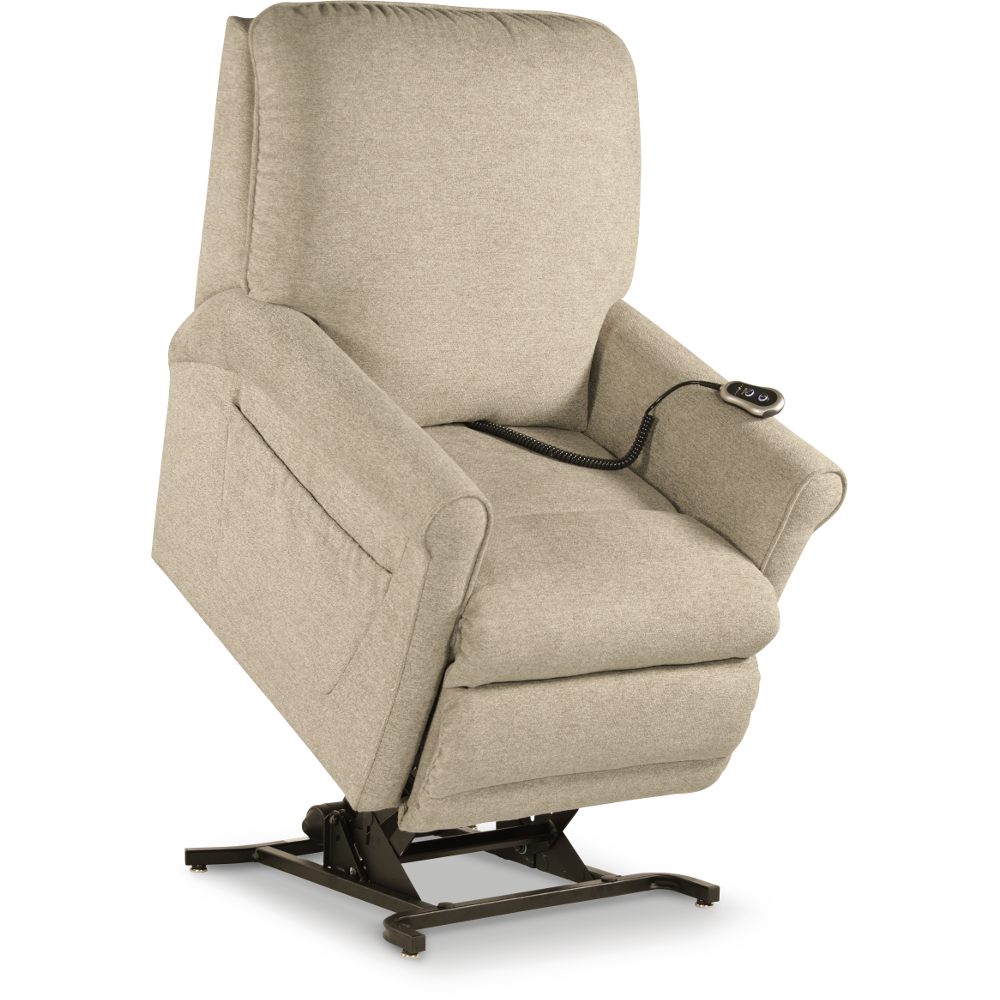 Supporting Manufacturers Right Here in America
At Bowden & Carr, we pride ourselves on sourcing furniture that is built to last, high-quality, and made right here in the United States of America. Each of the brands mentioned above, Rowe Furniture, McKinley, La-Z-Boy, and UltraComfort, design and manufacture their products in the U.S.A. It's just one of the many ways we support American craftsmen and our economy at the same time. Interested in learning more about American-made brands we work with? Click here.
If you are a veteran or know a veteran, we'd like to wish you and them a very Happy Veteran's Day. We thank you very much for your service, and we are honored to have you as a part of the Bowden & Carr family. If you need any assistance finding the right piece of furniture for your home, please feel free to get in touch with us.