There's nothing quite like a grandparent. There's nobody who will spoil you more, judge you less, or just be there for you when you need it most. Grandparents' Day is fast approaching, which means now is the time to figure out the perfect gift for the patriarchs and/or matriarchs in your family.
While handmade gifts from the grandkids are always appreciated by doting grandparents, maybe this is the year to splurge on an extra special gift for your loved one. Perhaps grandma could use a new recliner to read in, or maybe grandpa would like a new sectional for the living room. Furniture makes a great gift idea for Grandparents' Day, but there are some factors to keep in mind before you make your final purchase.
How to Choose Furniture for Grandparents
When purchasing furniture and home decor for an elderly family member, there are some things you'll want to keep in mind. Both from a safety perspective and a convenience perspective, these tips can help you ensure your family members will be able to make the most out of your gift.
Avoid gifting throw rugs.

While they may be beautiful, they can also present a trip and fall hazard. Unless very well secured, it's easy to get one's foot caught underneath a rug. Grandparents who use mobility devices like walkers and scooters might also find it harder to navigate their home when a rug is present. Finally, rugs can easily skid out from underneath your feet – and the last thing you want to do this Grandparents' Day is make a trip to the hospital.
Choose easy-to-use seating.

Unfortunately, the older we get, the harder it can be to move around. When choosing a new piece of seating for your grandparent, make sure it is easy to get in and out of. This means making sure the size of the sofa or chair matches the size of the user's body. I.e. smaller pieces for those with smaller frames and vice versa.
Consider medical conditions.

Some pieces of furniture may be medically helpful for your loved one to use. For example, many seniors prefer to sleep in recliner chairs because they are more supportive and promote better circulation by keeping the feet raised above the heart. Lift chairs are also ideal for seniors with joint problems.
Opt for furniture that is easy to clean.

Accidents happen, regardless of your age. You never know when someone is going to spill a glass of wine, or a sticky-handed toddler is going to make a mess on the sofa. Choosing upholstery that's easy to clean will save you a whole lot of time and effort when the inevitable spill occurs.
Rounded edges are best.

Depending on the style of the furniture you choose, you may be initially drawn to a sofa, chair, or table that features modern, albeit sharp, edges. While these may fit the aesthetic you're looking for, they aren't the safest. All it takes is someone falling and hitting a sharp corner the wrong way for a serious injury to occur. Instead, choose pieces with soft, rounded edges as a safer option.
The sturdier, the better.

Whether we're talking about chairs, lamps, or tables, it's important that whatever you give your grandparents is safe and secure. At Bowden & Carr, we work with a number of furniture makers that are based right here in the USA. We only work with companies who pride themselves in their craftsmanship and work hard to build pieces that are sturdy enough to stand the test of time.
Choose items that can be moved easily.

You never know when your loved one may need to move or rearrange their furniture in some way. Lighter furniture that is easier to adjust will be helpful when it comes to moving things around. Additionally, make sure whatever pieces you choose don't overcrowd the room and are easy to navigate around if your loved one uses a mobility device.

Look for pieces that offer support.

It can be difficult to walk the line between furniture that is soft and comfortable and furniture that provides support where grandparents need it most. Make sure wherever pieces you choose offer adequate lumbar, back, and leg support while still providing enough softness to be comfortable.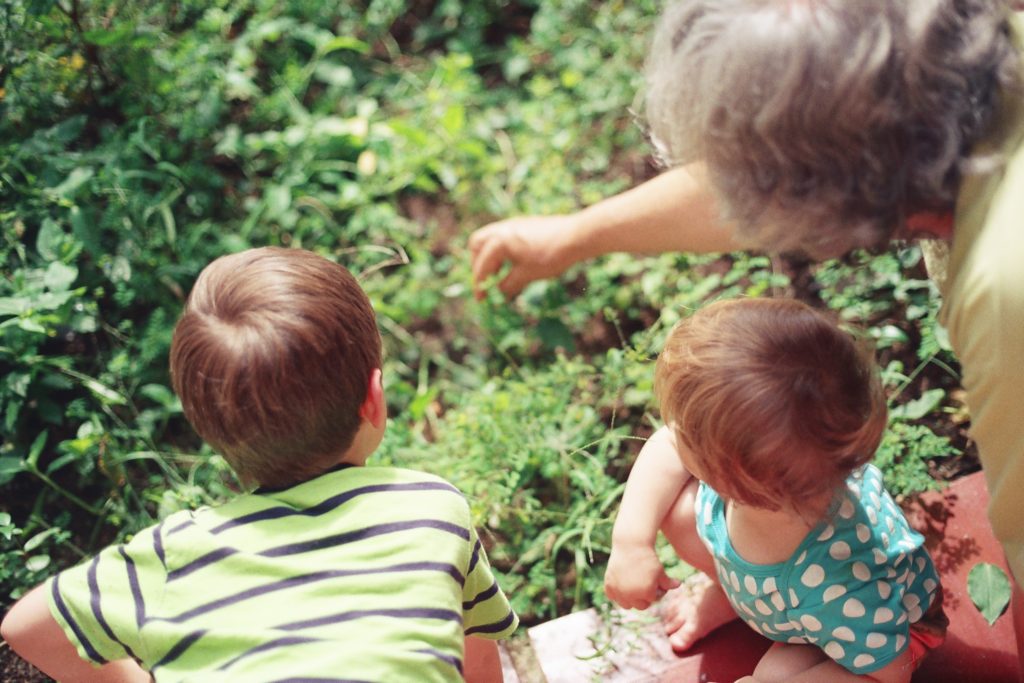 What To Avoid When Buying Furniture for Grandparents
In addition to all the factors you need to look for when buying furniture for elderly individuals, there are also some things you'll need to avoid:
Sharp corners and/or details that stick out

that can increase the chance of a slip, fall, and/or injury.
Bulky furniture

that can make it hard to navigate around.
Flimsy pieces that can break or slide out from under the user

such as pieces made with particleboard.
Furniture that involves reaching up high or down low to use

which can result in injury.
Undesirable colors and textures

that your loved one may not like.
Pieces that lack support,

especially if your loved one has muscle or joint issues.
Chairs or sofas that are hard to get in and out of,

as these can also result in a fall or injury.
Colors that blend into the surroundings

, as that can make it hard to see the furniture, especially in the dark.
Furniture that involves hard-to-use technology

– for example, with a lift chair, you should choose something with limited buttons to make it easier to use.
Furniture to Gift Your Grandparents
Bowden & Carr has plenty of pieces that are sure to make your grandmother or grandfather smile. Take a look at some of our top picks.
The Robin Chair & Half Recliner by La-Z-Boy
This recliner is the perfect solution for grandparents who are tall or have a larger frame. It features a box border back, chaise seat, and flared rolled arms that make it easy to get in and out of. The welt trim and single-needle topstitching give the chair a timeless look, and upholstery is available in a range of fabric and leather colors.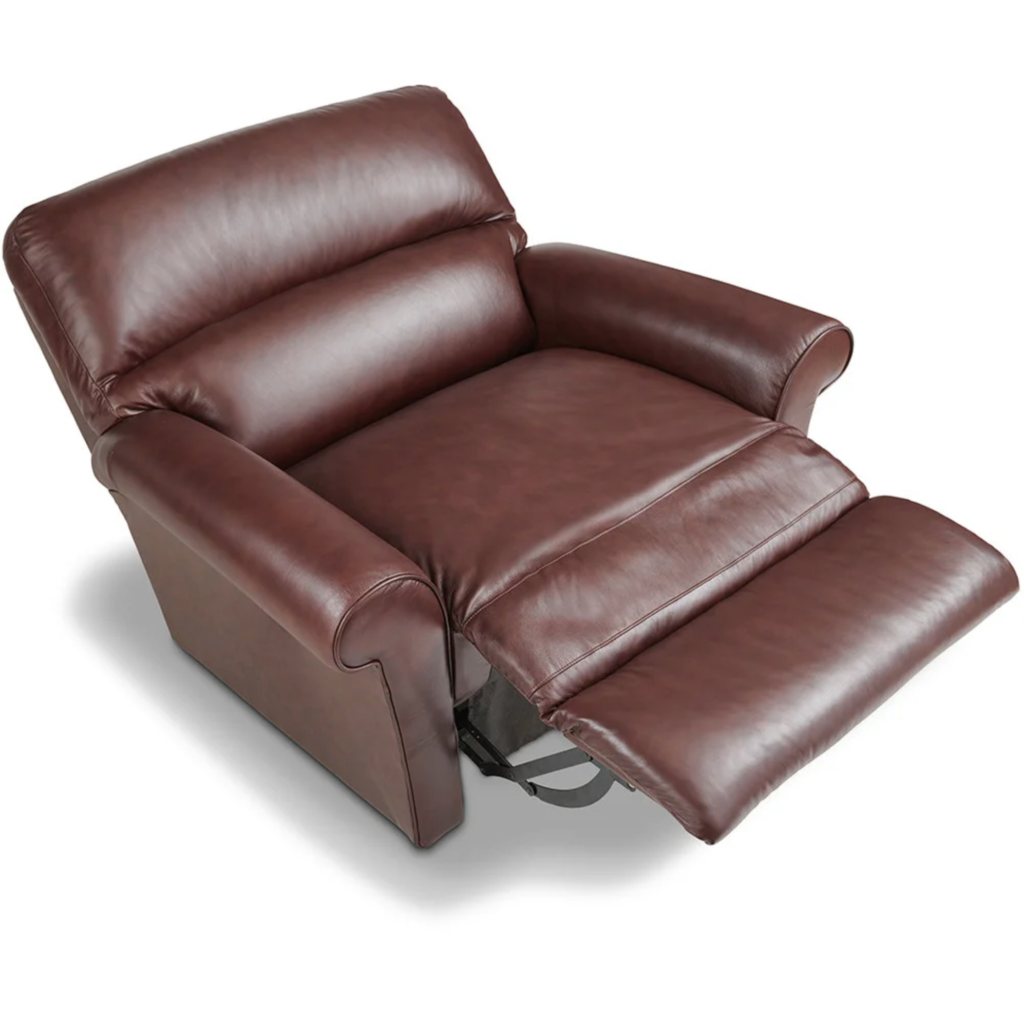 The Standish Recliner by McKinley
When you picture a large library with wood-covered walls and books everywhere, this is the chair that's sitting in front of the fireplace. Its hard maple finish practically screams comfort, and the deep red leather welcomes you to sit down and relax. Flared, rounded arms are accented with copper upholstery nails, and both powered and non-powered reclining options are available.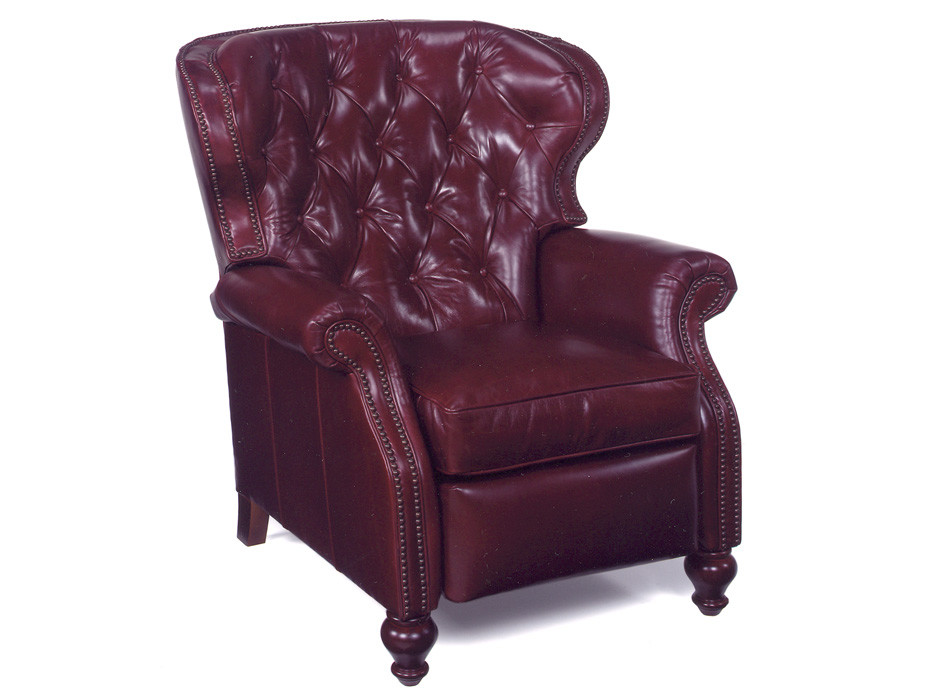 The Margaret Bronze Power Lift Recliner by La-Z-Boy
Nothing's better than simply pressing a button to lay back and recline. This iconic La-Z-Boy chair helps you do that with its easy-to-use two-button controller. The back and set move together to provide full body comfort and can support up to 300 lbs. Non-skid glides keep this chair safe on any surface, and the convenient side pocket makes it easy to keep your most used items nearby.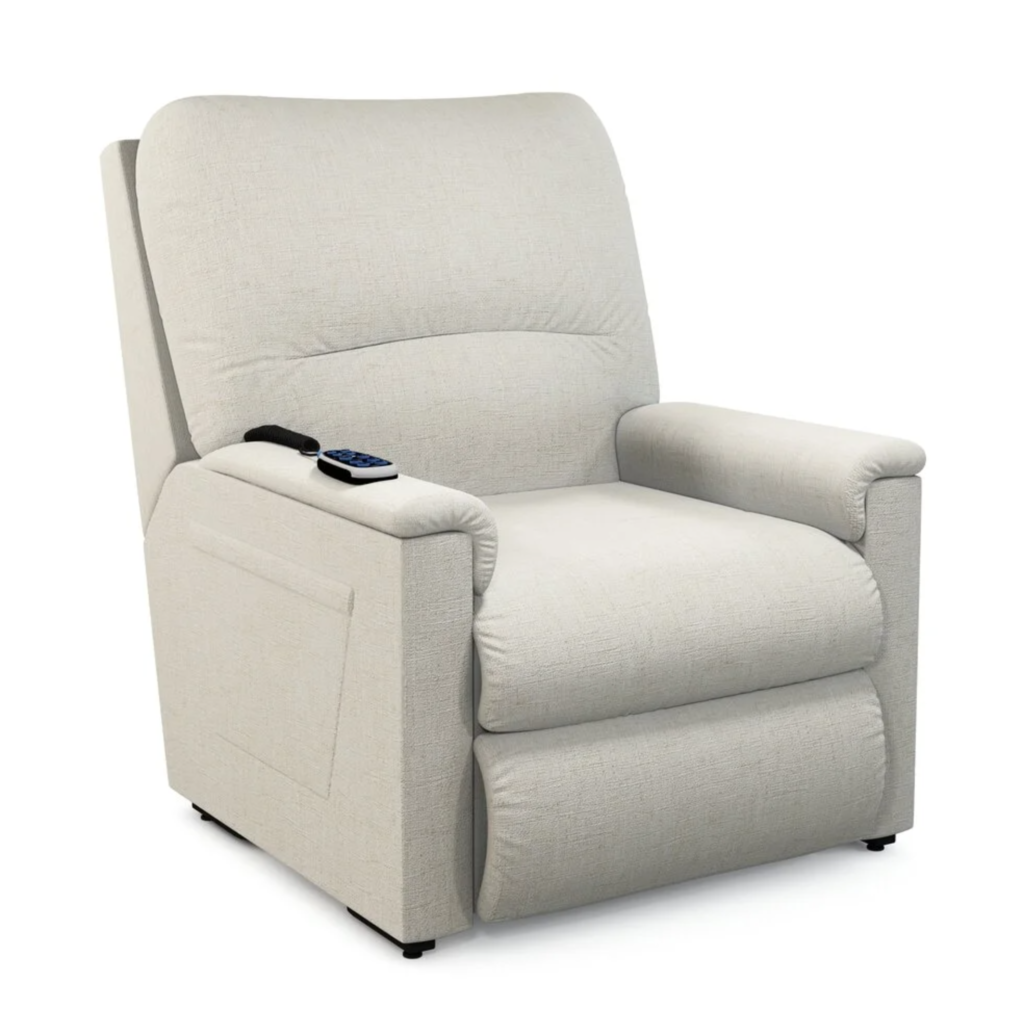 The Apollo Power Lift Chair Recliner by UltraComfort
UltraComfort brings us another amazing product in this amazing chair. Featuring their trademark 5 Zone Positioning technology, this piece allows the user to relax in nearly any position they can imagine. Both the headrest and the lumbar support are adjustable, so your grandparent can find the settings that suit them best. Plus, with its tailored back and track arm design, this piece can easily fit into even the most modern home.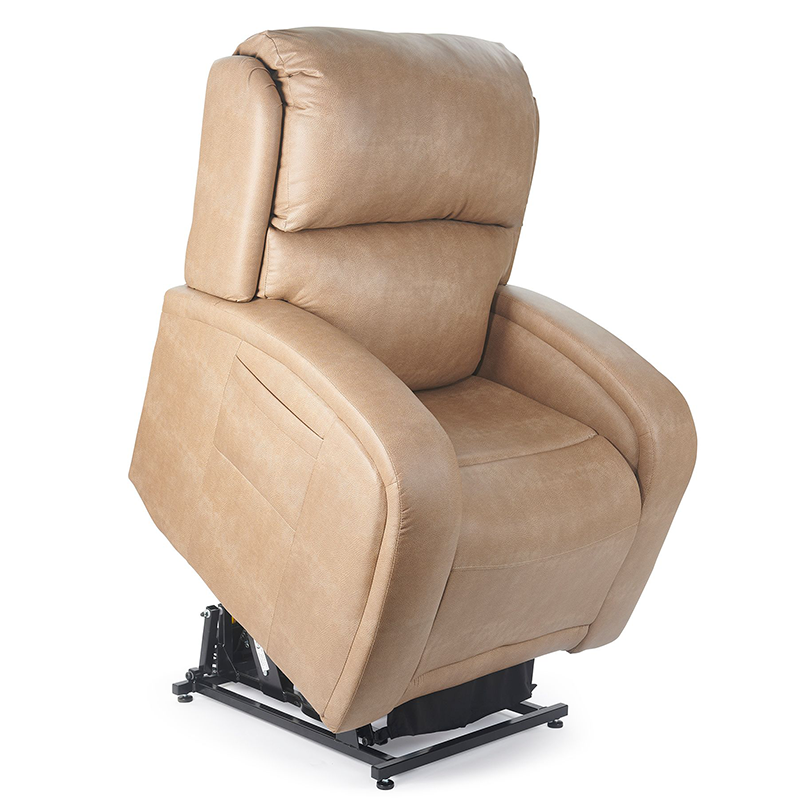 The James Reclining Sofa by La-Z-Boy
This is a couch the whole family can relax on. Chaise leg rests and bucket seats support you in all the right places, and relaxing is as easy as reclining backward. Welt trim and a variety of available fabrics mean this sofa can fit into any room and the high-grade foam seat cushions make it the perfect option for family members who need a little extra support.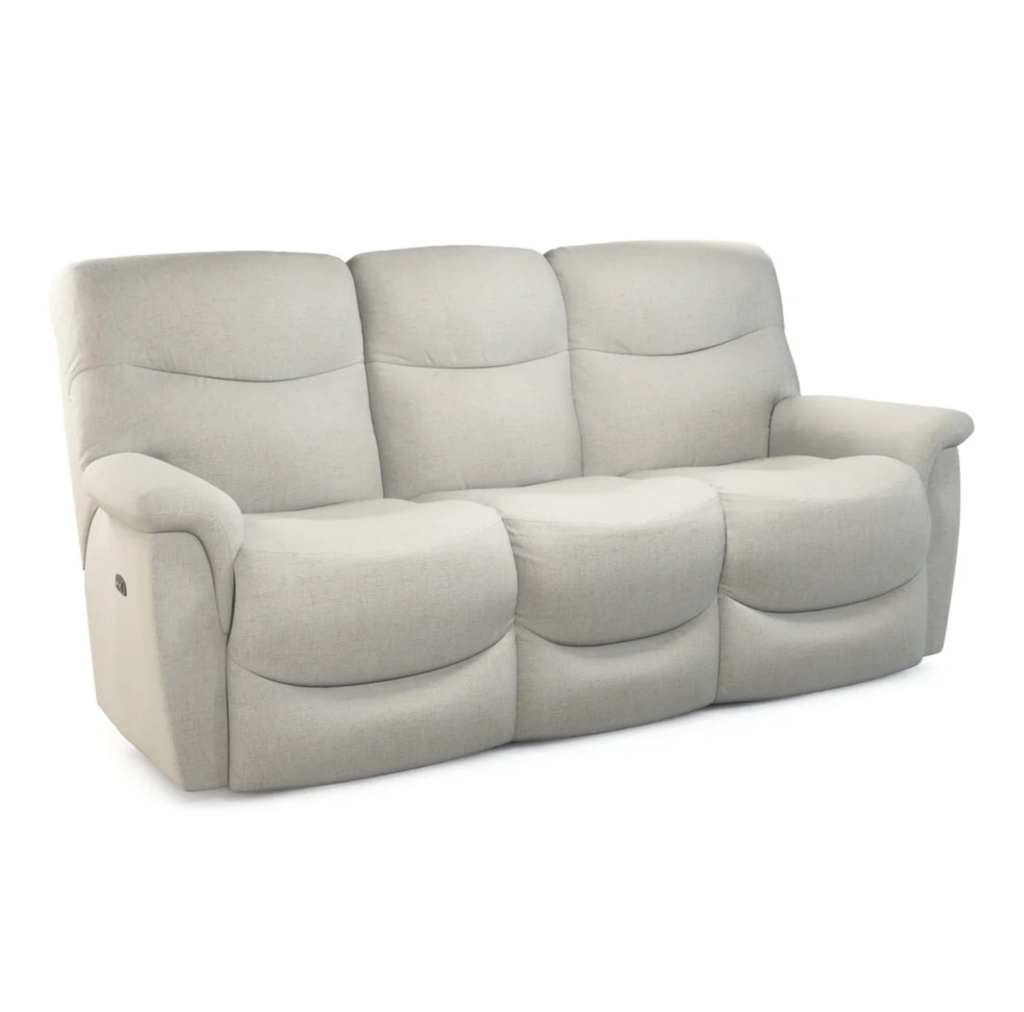 Kid Proof Fabric Sofas from Rowe Furniture
Toddlers, grandkids, pets… all of these things can be a little messy, to say the least. The last thing you want is for something to damage your grandparents' new furniture, so why not protect it from the get-go? Rowe Furniture offers its super protective, stain-resistant Kid Proof Fabric as an upholstery option for nearly all of their sofas and recliners. Learn more on their website.
Treat your grandparents to something a little extra special this Grandparents' Day by giving them a gift they are sure to love. Need help finding the perfect piece? Bowden & Carr's Furniture Consultants are here to help. Stop by our showroom today or get in touch with us if you need help finding your next piece of furniture.