Here in southeastern North Carolina, we're close to several military bases. In Havelock, NC, Bowden & Carr is just down the road from Camp Lejeune and Cherry Point, two of the country's premiere bases for training and launching Marines and Sailors.
With such a close proximity to the bases, we often see Marines and their families in our showroom, and we're proud to serve them. Since being in the military often means moving around frequently, many families we work with have to refurnish their new military home or apartment from scratch, all while adjusting to a new place.
To make this transition easier on our service members, their spouses, and their children, we've put together a list of some tips for furnishing a military household. Whether this is your first military home or your tenth, Bowden & Carr has everything you need to make your time at Camp Lejeune or Cherry Point comfortable.
Tips for Furnishing Military Housing
It's no secret that housing provided by the military can feel a little… bland. Fortunately, there are ways you can transform any space into one that makes you feel comfortable and helps you and your family relax after a long day.
Add a Splash of Color
Most of the time, military housing will be painted a basic white or beige color. While there's certainly nothing wrong with neutral colors, they can feel a little bit sterile. If you're allowed to paint the walls in your military home, consider going with light or pastel paint in your favorite color to help your home feel like yours.
Light blues or greens can make a space feel open and airy while offering the feeling of being connected with nature. Warm colors like light reds or yellows can provide a cheery or warming effect. Whatever you choose, make sure the color makes you feel at home. And don't forget, plants are also a wonderful way to add color and brightness to any space.
Peel, Stick, and Repeat
If you're not allowed to paint your walls, consider alternative solutions. Peel and stick wallpapers are all the rage these days and can be applied to walls and removed without leaving a trace of residue. You can also buy peel and stick sets that are made to look like stone, tiles, or even wood planks. These items can be used to create a look that imitates shiplap or a simple backsplash in your kitchen.
In terms of decor, you can find plenty of peel and stick options online, from inspirational quotes to flowers, animals, and more. Don't like the countertops in your military housing? You can purchase peel and stick sheets that look just like granite or marble. All of these options are a surefire way to enhance the style of your home without making any permanent changes.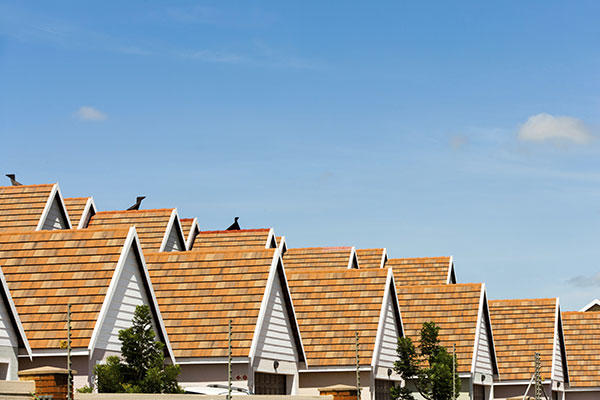 Incorporate Color Elsewhere
Color is truly crucial to creating a home that you enjoy being in. If painting or adding faux wallpaper to your home isn't working out, you can always add color in other ways. For example, you could invest in a colorful set of dishes, a bright tapestry to hang on your wall, or brightly colored throw pillows and blankets for your sofa.
Furniture is another great opportunity to brighten up your home. As the area's only La-Z-Boy showroom, Bowden & Carr has a huge variety of recliners, sofas, and sectionals for you to choose from. And, since many of them are La-Z-Boy products, they're highly customizable. When it comes to upholstery, you can take advantage of a variety of La-Z-Boy's colors, textures, patterns, and styles to create the perfect look for your home.
Don't Forget About Window Treatments
Curtains and drapes are one way that you can instantly improve the look of your military home. Not only do they help you control the flow of natural light, but blackout curtains can also be used to reduce energy consumption by insulating your windows and blocking the sun's harmful rays.
Consider investing in curtains to liven up your space even if you only have a few windows. Floor-to-ceiling curtains are a great way to make any room seem taller, while colorful or themed curtains can help you easily decorate a child's room. No curtain rods? Use peel and stick hooks to provide support for your curtain rod.
Choose Textiles That Look Good Anywhere
One thing to keep in mind when choosing furniture, upholstery, or window treatments is that the nature of the military means you could be moving at any time. Given that's the case, it's best to choose fabrics and colors that will look good in almost any environment, no matter what color the walls are, and no matter where you are geographically.
For example, avoid buying anything too "beachy." The beachy look could feel off if you end up stationed in the mountains someday. Instead, stick to solid colors or neutral patterns you enjoy that aren't in line with any specific theme. Choose colors that look good together, pieces of furniture that can be easily mixed and matched, and avoid beiges and whites.
Don't Limit Yourself to Traditional Furniture Purposes
Since saving space and money is often a key component of military life, you might want to consider getting creative with your furniture choices. For example, a tall dresser makes for a great place to store clothes, but it can also be used as a TV stand for your bedroom. Ottomans don't just make great footrests, you can use them as end tables as well.
If you need storage, consider purchasing a coffee or end table with drawers. You can also look for tables that have open space underneath. This is the perfect place to place a couple of big baskets and use them for storing things like blankets, toys, or board games.
Invest in Area Rugs
Many times when you move into a military home, you'll find that there were many, many residents before you. If it hasn't been updated recently, your floors may be a little more well-loved than you would have liked. The easiest way to solve this problem is with an area rug.
Area rugs are an easy way to bring color and texture to a space while covering up old, dingy floors. They instantly liven up a room and make it feel cozier. They're also easy to roll up and move, so you can take them with you wherever you go. The key to purchasing an area rug is to splurge on one that's high quality. If you buy a cheaper rug, you'll find that the colors fade and the fibers wear down quickly. Bowden & Carr has a variety of quality area rugs you can choose from to liven up your military apartment.
Purchase a Pull Out Sofa
As we've mentioned, military housing can be a little more cramped than one might like. While it's wonderful to have this option for you and your family, it can make it hard to entertain guests or have family from out of town stay with you. The easiest way to remedy this is with a sofa bed.
Pull-out couches are the ideal choice for small spaces where you may want to have an overnight guest from time to time. You can use one as your main couch in your living room or place one in your office to easily convert it to a room in which any guest would be comfortable. Bowden & Carr carries pull-out sofas from La-Z-Boy and Rowe Furniture. Available in various colors, sizes, and styles, our sofa beds will make the perfect addition to any military home.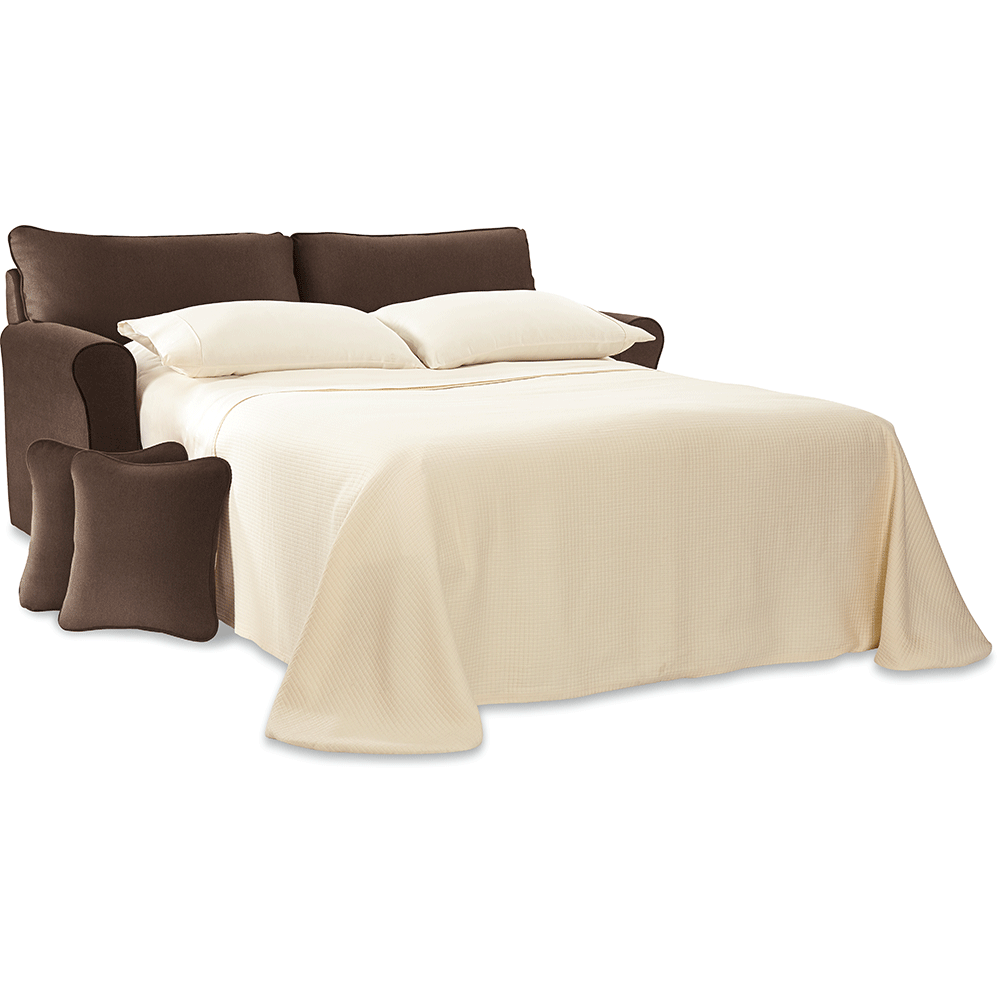 Moving Out of a Military Home
When it's time for you and/or your family to move on from your current assignment, remember that there are many other military families out there just like you. They may be struggling to find the time or money to furnish and decorate their own homes, especially if they are new to military life.
When you move, make sure to donate whatever you leave behind so that other military families in need can take advantage of the furniture you don't need anymore. This is a great way to support your fellow service members and help reduce the waste created by throwing away unwanted furniture.
Military Life Made Easy
Bowden & Carr's showroom is packed to the gills with sofas, recliners, lift chairs, rugs, dining room sets, and much more. We truly have everything you need to furnish your military home, whether it's a small apartment or a large home on base. Stop in and visit us in Havelock, NC! Our Furniture Consultants would be happy to pick out whatever you need.