There are few things more exciting than purchasing a new home. After months of seeing listings, or even longer spent building a new house, the feeling of moving into your new forever home for the first time is simply one that cannot be beaten.
But just because move-in day is here doesn't mean the hard work is over. In fact, the day you move in is arguably when the hard work begins. Sure, you can hire movers and bring furniture from your old home with you, but there's something to be said about purchasing new furniture that's unique to your new living situation.
Whether you need a few pieces to round out a room or are starting from scratch with an empty floor plan and a lot of ideas, Bowden & Carr is here to save the day. We've got all the tips you need to make your new home comfy and cozy, plus a few pieces of furniture to help you get started on this exciting new journey.
1. Consolidate and Assess Your Existing Furniture
While we'd all love to have the funds to furnish a new home entirely with new furniture, that's something that simply isn't possible for the majority of Americans. That said, you probably will want/need to purchase some new pieces to meet the unique needs of your new home.
As you're packing up your old place, take stock of what you already have. Does the furniture you have now match your new space? Will it fit in each of your new rooms? Is it in good shape or is it in need of replacement anyway?
These questions can help you figure out what you want to keep and what you may want to get rid of. It's also worth noting that if you are combining houses with a significant other, family member, or roommate, you'll each need to take an inventory of what you have and what you'll be bringing with you to the new living space.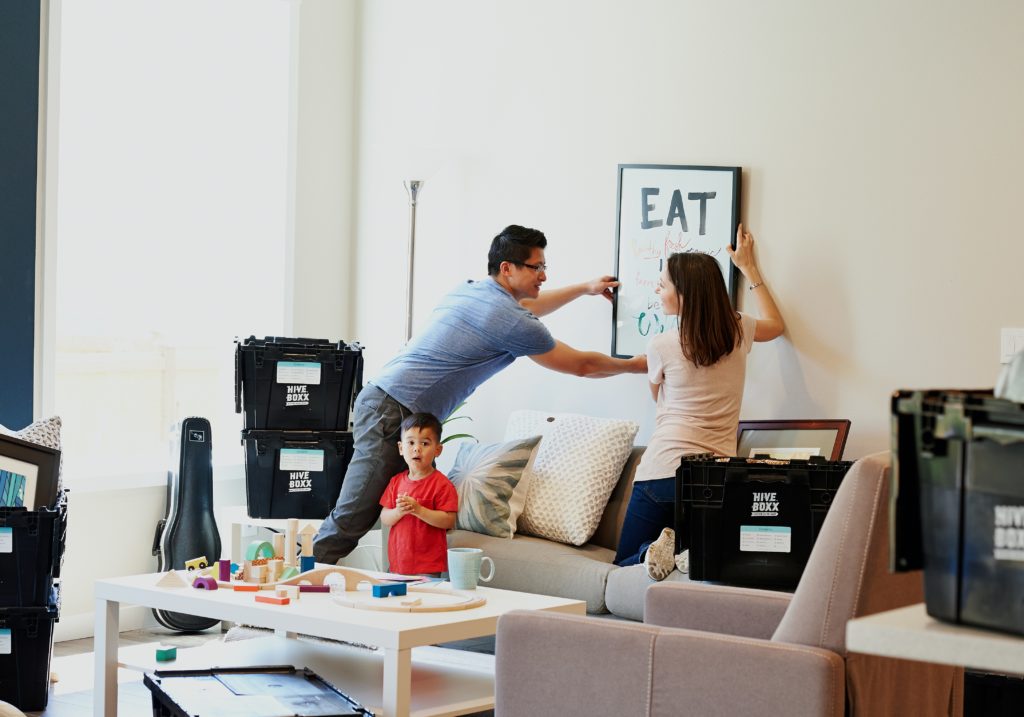 This may seem like a daunting task, but it's one that you need to just take one step at a time. Start with the larger, more essential pieces of furniture, like sofas, beds, and tables, and work your way down to smaller items like rugs and end tables.
Evaluate each item based on its condition, how much you like it, and how it will work in your new home. Once you're done, you should have a list of what you want to keep and you can sell or donate all of the pieces you don't need anymore.
2. Prep Your New Home Before You Begin Moving Furniture In
Whether you're moving into a new build or a home that's been around for years, chances are there will be at least a few small things you'll want to take care of before you start bringing in your belongings.
For example, you may want to paint before you start moving, as painting often involves patching holes and spackling, and is best done in an empty space with plenty of room to move around in. You might also want to do some work on your floors by tearing up carpet, refinishing hardwood, or having new floors laid – all of which are obviously best done without furniture around.
Once you've got those finishing touches done, it's time to move on to the next step.
3. Measure Carefully
This tip is applicable both for those moving old furniture into their new home and for those shopping for new furniture. The absolute worst thing you can do when moving is neglect to measure your new space to ensure it will fit all of your furniture. There's no bigger pain than needing to return a large sofa or bed because it doesn't fit in your space.
The best approach is to take measurements of each room in your home. After that, you can use one of the hundreds of apps or software to visualize your space digitally and see what sizes of furniture you need to be on the lookout for. Even once you have all this plotted out, be sure to take your measurements with you when furniture shopping, and bring a measuring tape along with you to measure each piece of furniture individually.
4. Visualize the Big Picture
You're almost ready to start buying furniture for your new home. But, before you do, take a moment to visualize what you want the final product to look like. Remember which items you'll be bringing with you and think about what kind of decorations you want to incorporate. Keep things like family photos, heirlooms, art, and other decorative pieces in mind as you envision your finished home.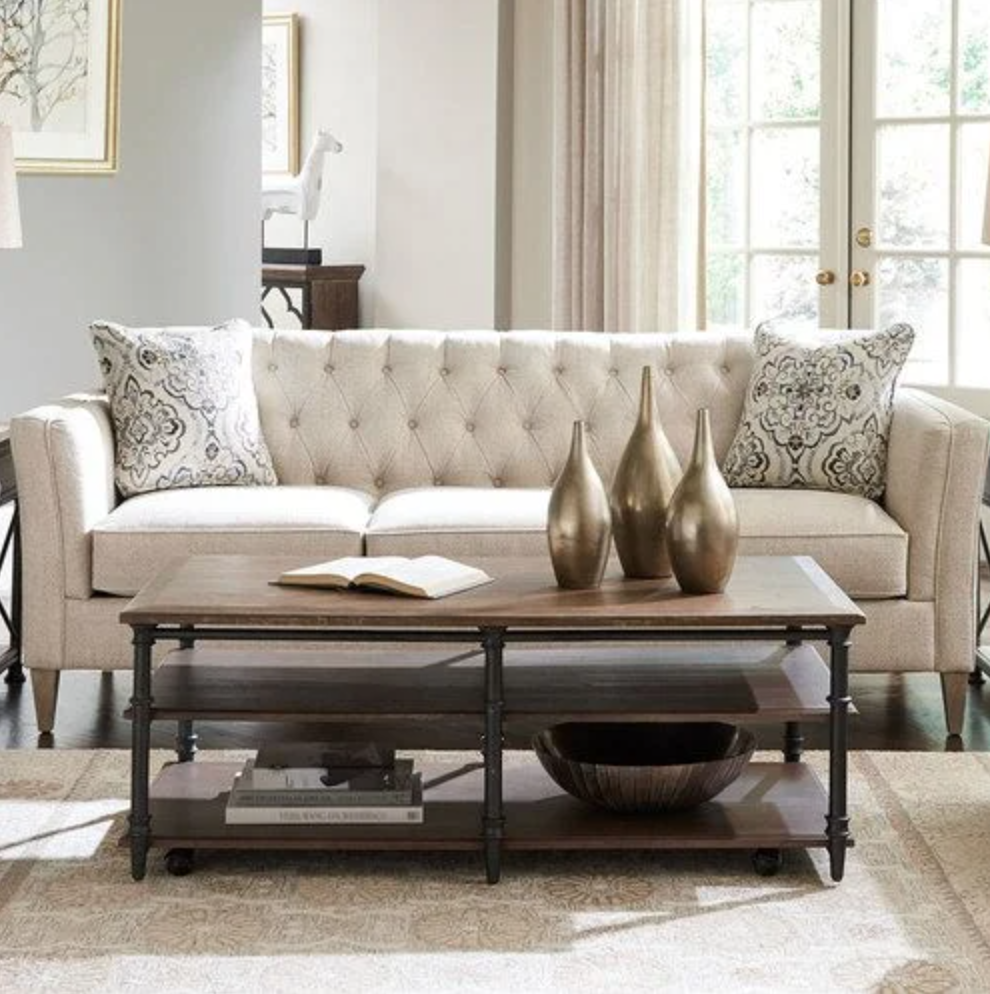 Keeping all this at the forefront of your mind will help a lot when picking out things like upholstery colors, patterns, and textures. After all, you don't want your new couch to clash with your grandma's vintage decor!
5. Start with Key Rooms and Pieces
Unless you've won the lottery, you're probably not going to be able to purchase an entire home's worth of furniture all at once. And that's ok! Start purchasing based on priority. Identify which rooms you'll be spending the most time in – typically the living room and bedrooms – and which pieces of furniture are crucial for you to be comfortable in your new home.
These "investment pieces" are the backbone of your home, so you'll want to make sure they are high-quality and designed to last a long time. Some examples of investment pieces may include:
And, of course, you can't forget the bedroom. That's another area where investing in a well-made mattress and bed frame will go a long way toward making you feel comfortable in your new house.
6. Space Out Large Purchases
Once you have prioritized which pieces you need to buy first, remember that there's no rush to get them all at once. Especially if you are on a tight budget. Don't start this adventure in your new home by stressing yourself out over money. Instead, come up with a plan for when you will purchase each of your big-ticket items so that you can do so without being financially burdened.
Remember, it's ok if your home looks a little bare for the first few months you live in it. It's all part of the process of moving and creating a space you truly love living in. Once you've got those bigger items purchased, you can begin to fill out your space with smaller items like rugs and other accessories.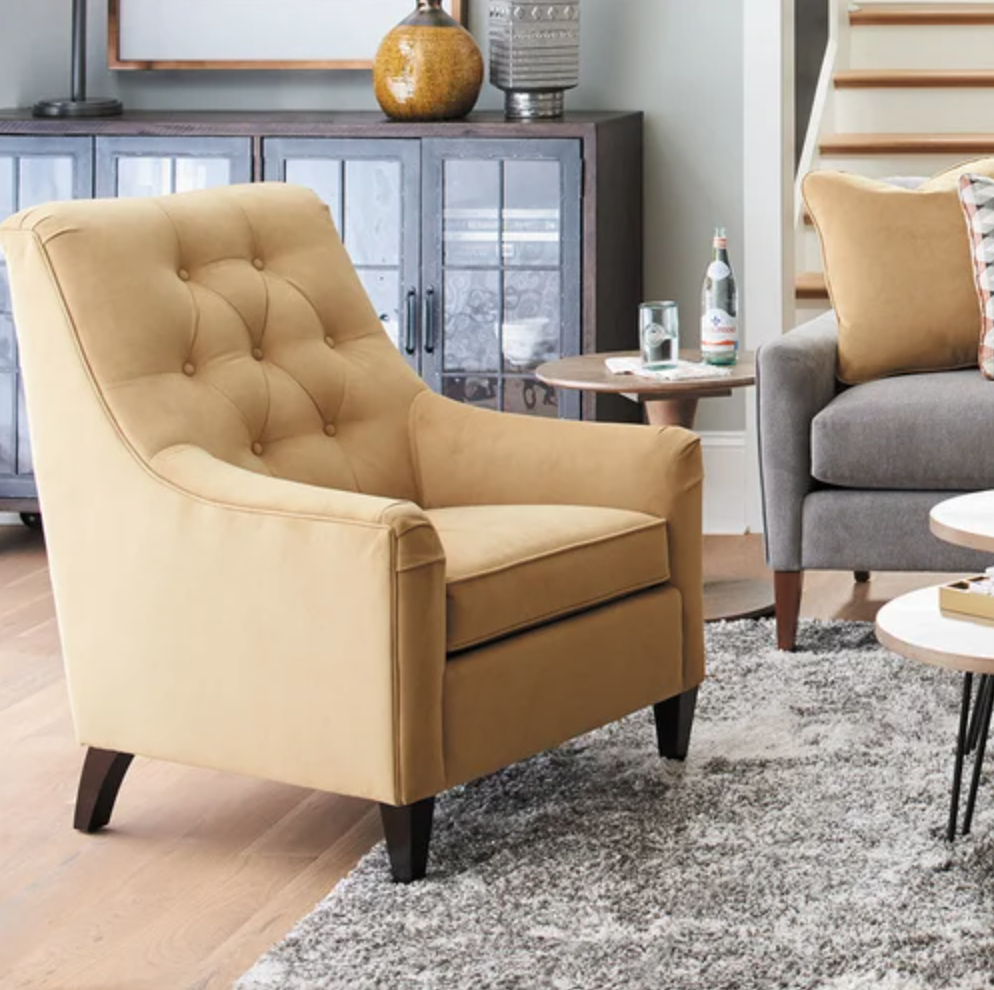 7. Plan Your Shopping Trip
The time has finally come. You've prepped, planned, and now you're ready to hit the store and start shopping. As you do, remember to keep your list of prioritized pieces and your measurements on hand.
Before you go, you should also have an idea of what kind of color scheme you're looking to incorporate. You can even bring along some paint samples of the colors your walls are painted, to help you better match your home with your new furniture. Once you have colors in mind, then you can expand into textures and patterns.
8. Have Fun
You've put a lot of work into this process, and you deserve to enjoy it. Hopefully, all of these tips will make a difference in making your home furnishing experience an easy and stress-free one. Now get out there and enjoy some furniture shopping!
At Bowden & Carr, we have everything you need to furnish a new home, and the experience to help make your shopping trip a fun one! Stop by our Havelock, NC showroom and browse La-Z-Boy recliners, sofas from Rowe Furniture, or handmade pieces from Y&T Woodcraft. Click here to check out our inventory or get in touch with us with any questions.