Father's Day is right around the corner, which means it's time to begin the hunt for the perfect gift for Dad. While every Dad can enjoy a nice dinner out, a day with the family, or a gift card, we think we have a few gift ideas that are just a little bit better.
There's nothing a Dad deserves more than to kick back and put their feet up at the end of the day. For all our Dads and father figures do for us, they deserve all that and more. So whether you're struggling to think of a cool Father's Day gift idea or are just looking to switch it up and surprise Dad with something totally unexpected, we've got everything you need to achieve your goal. Take a look at our top choices for furniture gift ideas for Dad.
The Douglas Rocking Recliner by La-Z-Boy
For the Dads with a classic taste, look no further than this stunning leather La-Z-Boy recliner. The streamlined silhouette curves slightly as the back of the chair meets the headrest, giving this chair a stately look. The angled armrests swoop down to meet the chair's base, combining the best of contemporary and classic.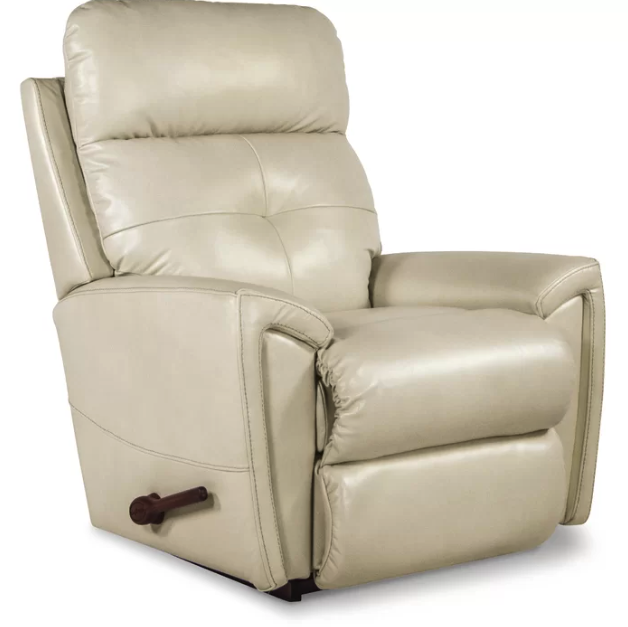 This recliner features a chaise seat, padded arms, and a knife-edge semi-attached back cradle to support your body in all the right places. Using the classic wooden recliner handle allows you to lay back and extend the footrest with ease. Cushions are made with La-Z-Boy's signature ultra-plush seat construction and feature a blown fiber back.
The Dalton Sofa Chaise by Rowe Furniture
Slightly exposed wooden legs peek out from under the bottom edge of this classic sofa. Oversized cushions and curvy, rolled arms give this piece a chunky look that exudes comfort. It also features a reversible chaise ottoman so you can style your sofa just the way you want it.
Because of its versatility and functionality, this is the perfect choice for a smaller den, "man cave," or any other space your Dad likes to watch the big game in. As with all of Rowe Furniture's product offerings, this sofa is proudly made in the USA. If your Dad needs a sofa to fit a small to medium-sized space, this is the one.
The Jay Rocking Recliner by La-Z-Boy
If you've ever seen a tv show or movie featuring a dad who has that special recliner chair he always sits in, you'll see why this recliner just screams "Dad!" This chair will make any living room, family room, or den complete for the Dad who just hasn't found that perfect chair yet.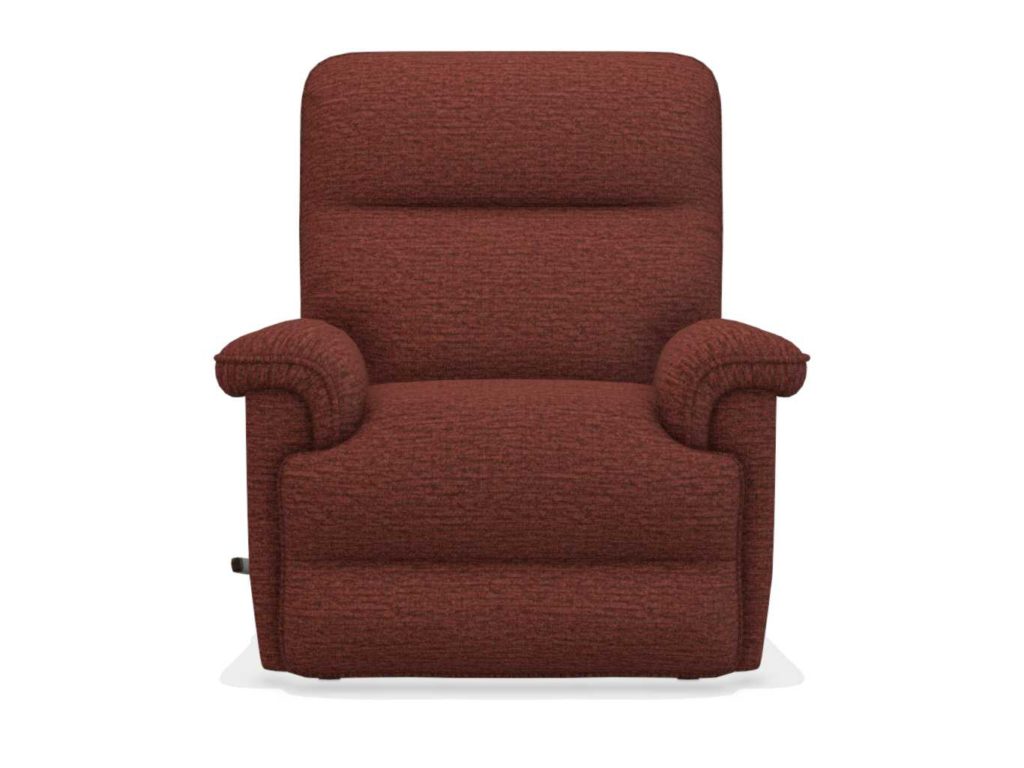 The extra-plush cushions cradle your body, whether you're rocking or reclining. Small details, like welt trim surrounding the back, arms, seats, and footrests, give this chair a handmade look and feel. Sinuous spring construction and chaise seating will keep your Dad resting comfortably for years and years to come. Plus, you can order it in a variety of patterns and colors to match Dad's tastes.
The Bradford Slipcover Sectional Sofa by Rowe Furniture
For the Dad who loves having friends and family over, this marvelous sofa is the perfect solution. With seating for up to 5-6 adults, there's no better couch for the living room of a Dad who loves to entertain.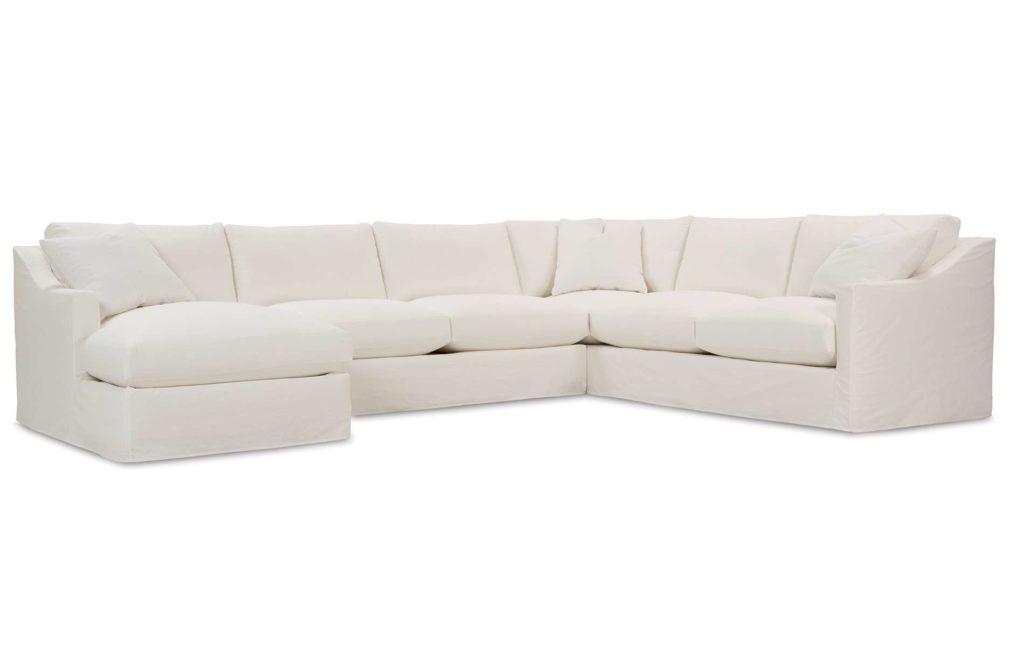 Smooth lines, scooped arms, and a skirted base gives this sofa a sophisticated and classy appearance. It features a corner chaise with loose pillow backs and plush cushioning. The super-high-quality 2.3 density inner core foam means this couch is built to go the distance. The whole thing is wrapped in breathable fabric ticking that's sewn in channels to reduce shifting and improve the life of the sofa.
The Harbor Town Rocking Recliner by La-Z-Boy
With its compact construction, this recliner is perfect for small spaces. This chair is lightweight and features a slim profile that makes it easy to tuck into a corner of a room. Featuring a traditional style, this recliner has a stately-looking bentwood frame with exposed wood arms. High-grade foam seat cushions and blown fiberfill enhance the user's comfort.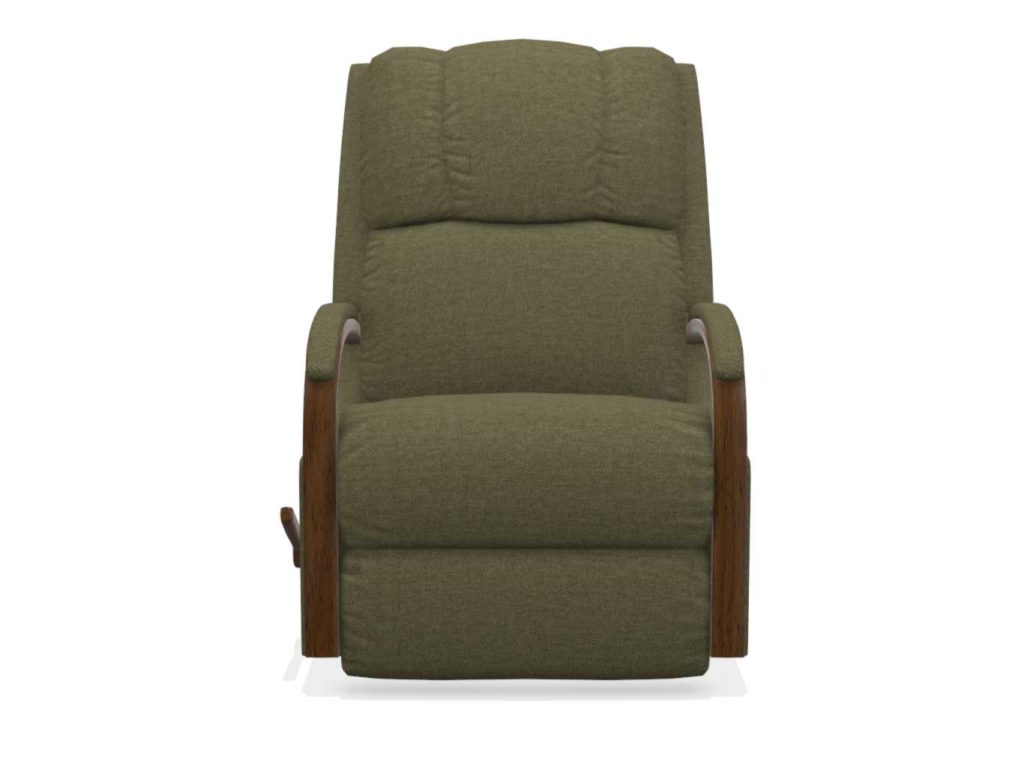 The channel-stitched back curves delicately as it joins the cushioned headrest and padded armrest to the rest of the chair. This piece offers a smooth rocking experience, and when it's time to recline, simply pull the lever and lie back. The chair's 3-position footrest can be used whether you're reclining or not, so Dad can always find the most comfortable way to relax.
The Somerset Twin Sleeper Sofa by Rowe Furniture
If your Dad isn't a recliner or sectional kind of guy, check out this unique piece. This ultra-cozy piece combines the best features of a sofa and a chair. It's perfect for the Dad who likes to spread out. It's also ideal for small spaces where you need a little extra sleeping space for overnight guests.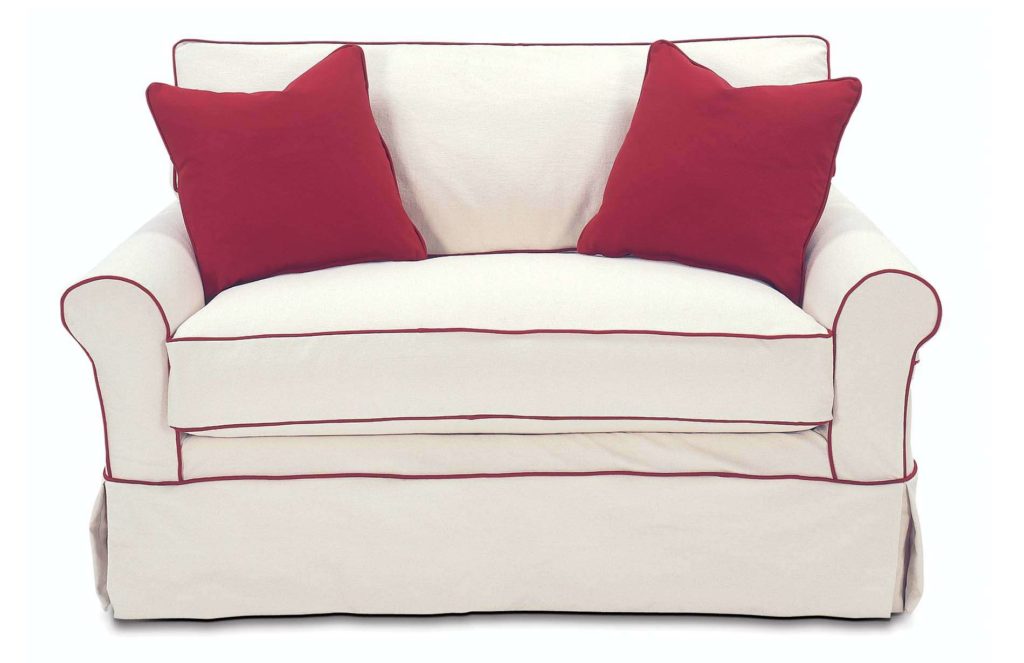 When it's time to pull it out, simply remove the seat cushion and expand the twin sleeper, complete with an innerspring mattress (or other available mattress options). When not pulled out, this sofa chair provides a soft spot to read a book, watch tv, or enjoy an afternoon nap in the sun. Unique welt trim and upholstery come in a variety of colors and textures, giving you endless customization options.
The Estrella Power Lift Chair Recliner (UC682) by UltraComfort
This piece is perfect for the Dads with mobility issues or those who just need a little boost when standing up from a chair. This medium-sized power lift chair is designed to fit into a variety of spaces, large or small. Its overstuffed cushions and chaise pad allow the users to sink in and achieve true relaxation.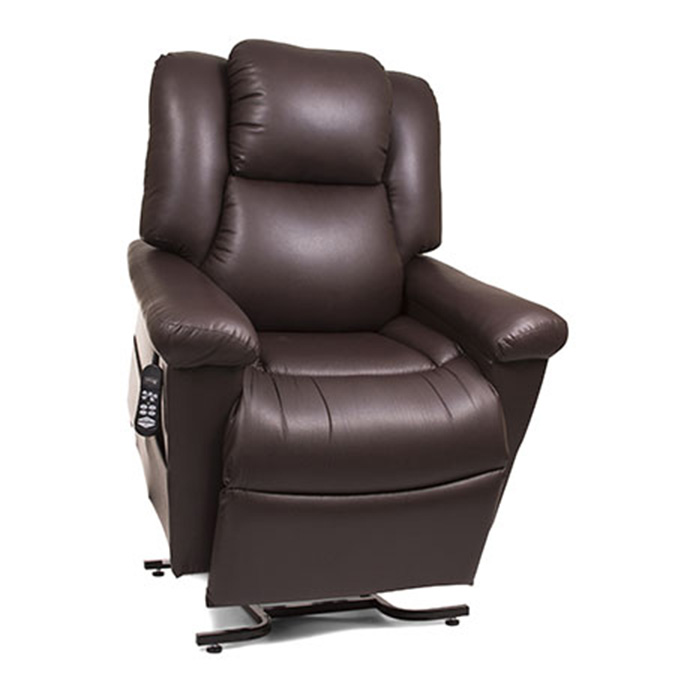 The bucket-style seat is designed to cradle the user's hips and encourage good posture, even when reclined. The easy-to-use remote control gives Dad the option of four different ways to recline via UltraComfort's 4-Zone Comfort Zone positioning system and patented Stellar Positioning. The headrest and lumbar support are also adjustable and can be situated using the programmable AutoDrive hand control.
The Circle Tufted Ottoman by Rowe Furniture
Maybe your Dad doesn't have room for a large piece of furniture, or maybe he has nearly everything he needs but nowhere to put his feet up. Either way, this plush ottoman by Rowe Furniture might be just the thing he needs.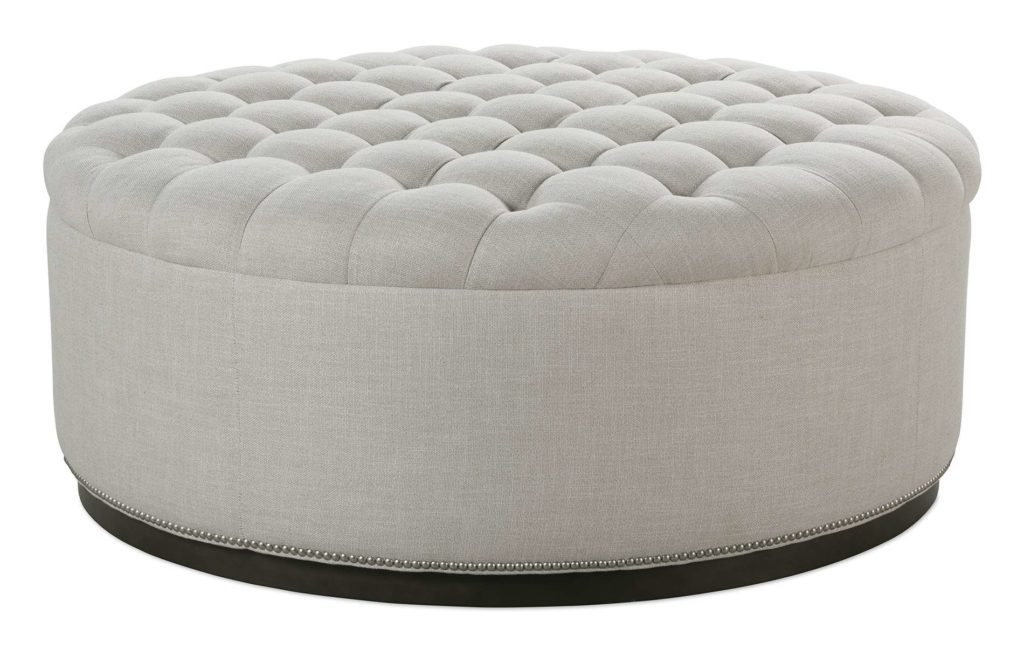 Its size makes it big enough for several people to use at once. Or, you can place a decorative tray on top so everyone can enjoy snacks during their favorite tv show or movie. The soft, tufted top is plush but firm enough to provide substantial support. The plinth wood base is encircled by a stunning nailhead trim and features hidden locking castors.
Find The Best Furniture For Dad
There's no need to stress about what to get your Dad this year for Father's Day. Simply stop into the Havelock, NC showroom at Bowden & Carr. You can browse our showroom floor or speak to one of our Furniture Consultants to learn more about ordering a unique piece that's totally customized to your needs. Contact us or give us a call today at 252-447-3648 to find the perfect gift for Dad!