Mother's Day is nearly here, and you know what that means! It's time to go all out to show the moms and mother figures in your life just how much you appreciate them. While flowers and candy are certainly foolproof Mother's Day gift ideas, this year, consider trying something new – furniture.
After a long day at work, at home, with the kids, or doing any of the other many jobs these amazing women do, there's nothing a Mom enjoys more than a little rest and relaxation. This Mother's Day you can treat her to just that, with a cozy piece of new furniture from Bowden & Carr. Check out our top picks for furniture your Mom will love.
The Beckett Leather Chair by Rowe Furniture
If your Mom needs a spot to read or just relax while enjoying some peace and quiet, you'll find no better option than the Beckett Leather Chair. Sleek wood legs and armrest give this piece a stately yet subtle look, and the frame's superior construction means it can stand up to the wear and tear of daily use. Plus, because Rowe's frames are built to last, they feature limited lifetime warranties.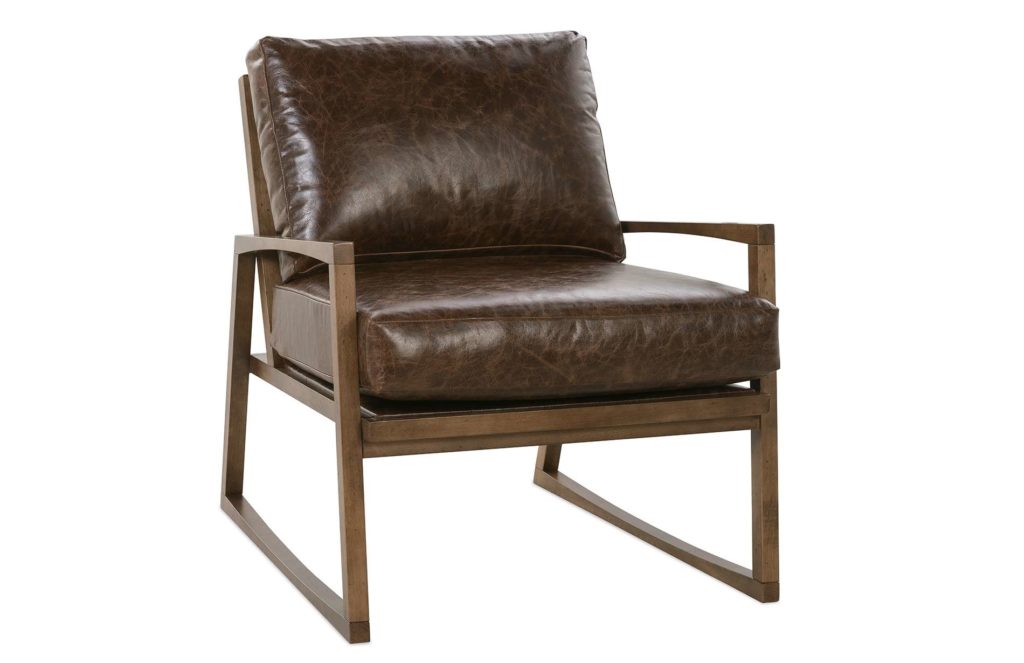 The chair's cushions are draped in the most exquisite leather that is supple to the touch, and their cushion cores are made with high-resiliency foam. If leather isn't quite your Mom's style, don't worry. The Beckett can also be customized and covered in several Rowe's many fabric upholstery options.
The Brooks Rocking Recliner by La-Z-Boy
This super-plush recliner offers the perfect combination of comfort and style. The clean-cut lines of the chair give it a modern look without sacrificing the traditional style of a recliner chair. The Brooks chair can recline with or without activating the leg rest. It also rocks gently so your mom can enjoy all the benefits of a rocking chair with the supreme comfort of La-Z-Boy products.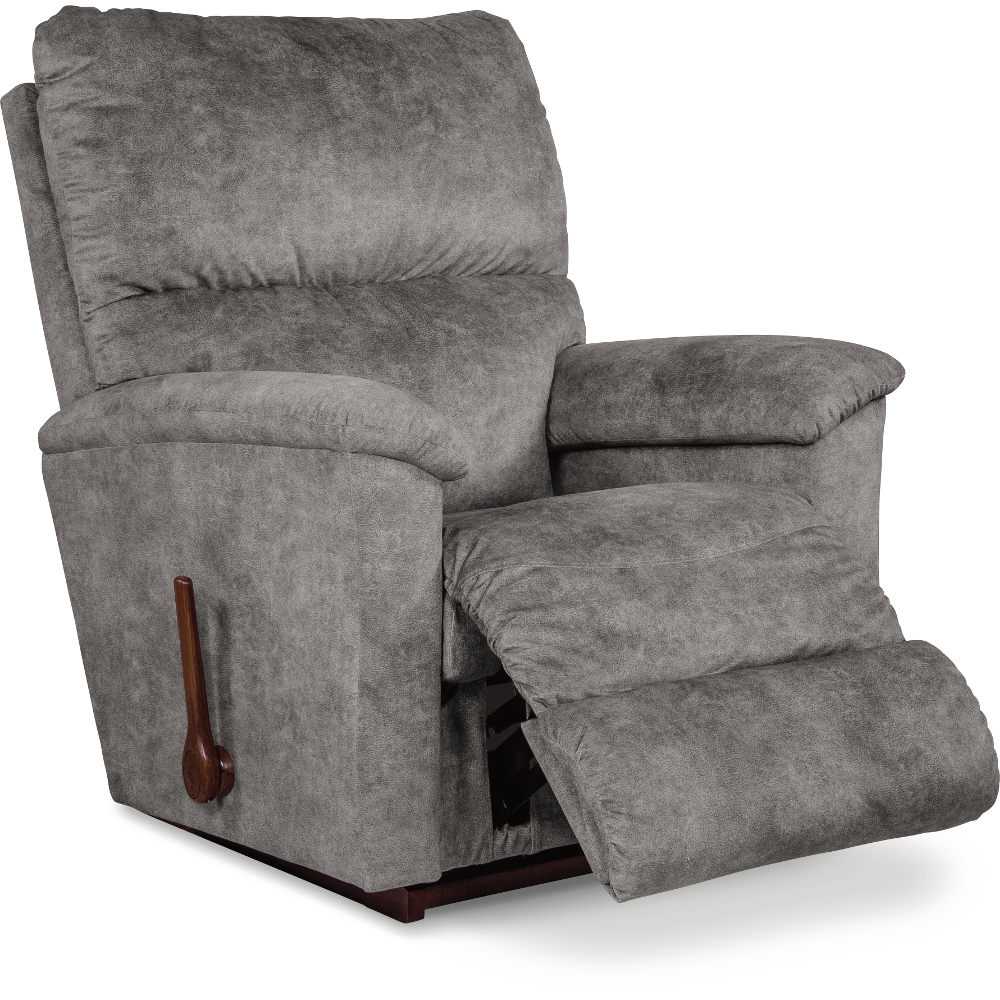 The leg rest activates via a side-mounted handle and features 3-position locking for safety and support. High-grade foam seat cushions and double-picked blow fiber fill ensure that your Brooks Recliner will retain its shape and remain comfy and cozy for many years. La-Z-Boy also offers over 300 designs, patterns, and colors so you can choose the chair cover that perfectly matches your Mom's style.
The Morgan Sectional by Rowe Furniture
For the Moms who want to stretch out and relax with the whole family, this sectional is the perfect option. It's large enough to comfortably fit several people at once and sturdy enough to support the needs of an entire family. Rowe furniture is proudly handcrafted in the United States. Based out of Virginia for over 75 years, they're committed to eco-friendly manufacturing and using only the highest-quality materials available.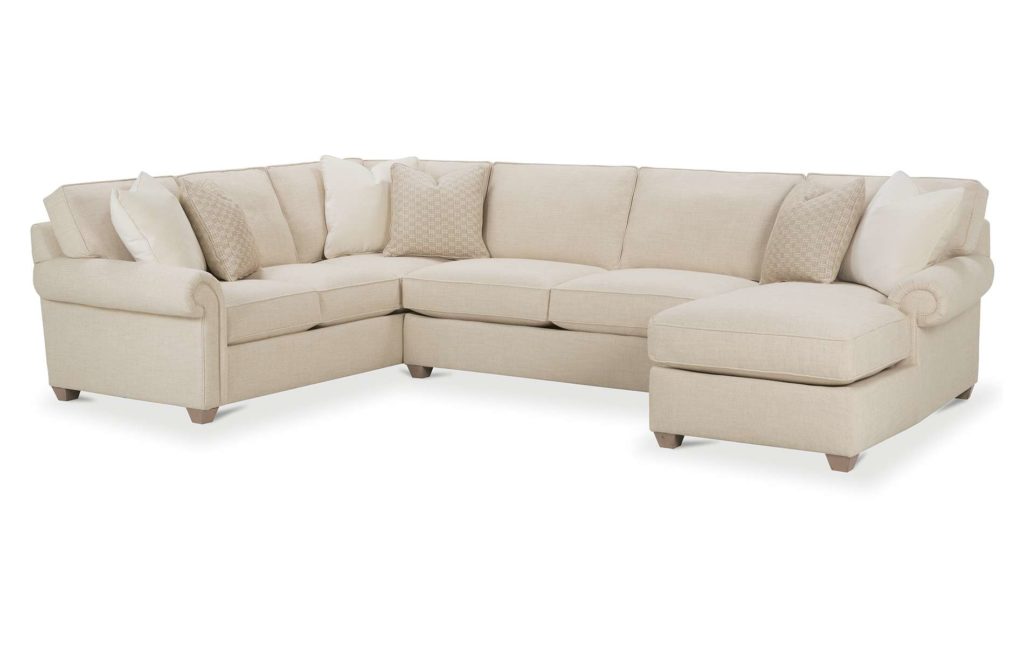 The frame of the Morgan Sectional features kiln-dried hardwoods along with double down and corner block construction for the sturdiest product possible. Their cushions are made with high-resiliency foam and a polyester fiber wrap to ensure shape retention. Rowe's products are highly customizable and they offer thousands ofF combinations of wood finishes along with their various patterns, colors, and fabric designs.
The Kirkwood Rocking Recliner by La-Z-Boy
Classy, elegant, and understated don't even begin to describe this beautiful La-Z-Boy rocker. Available in a variety of leather and fabric upholstery options, the Kirkwood Rocking Recliner features a traditional bustle back with wings and nailhead trim for a stately look. Round Bombay arms and welt trim also contribute to this recliner's timeless appearance.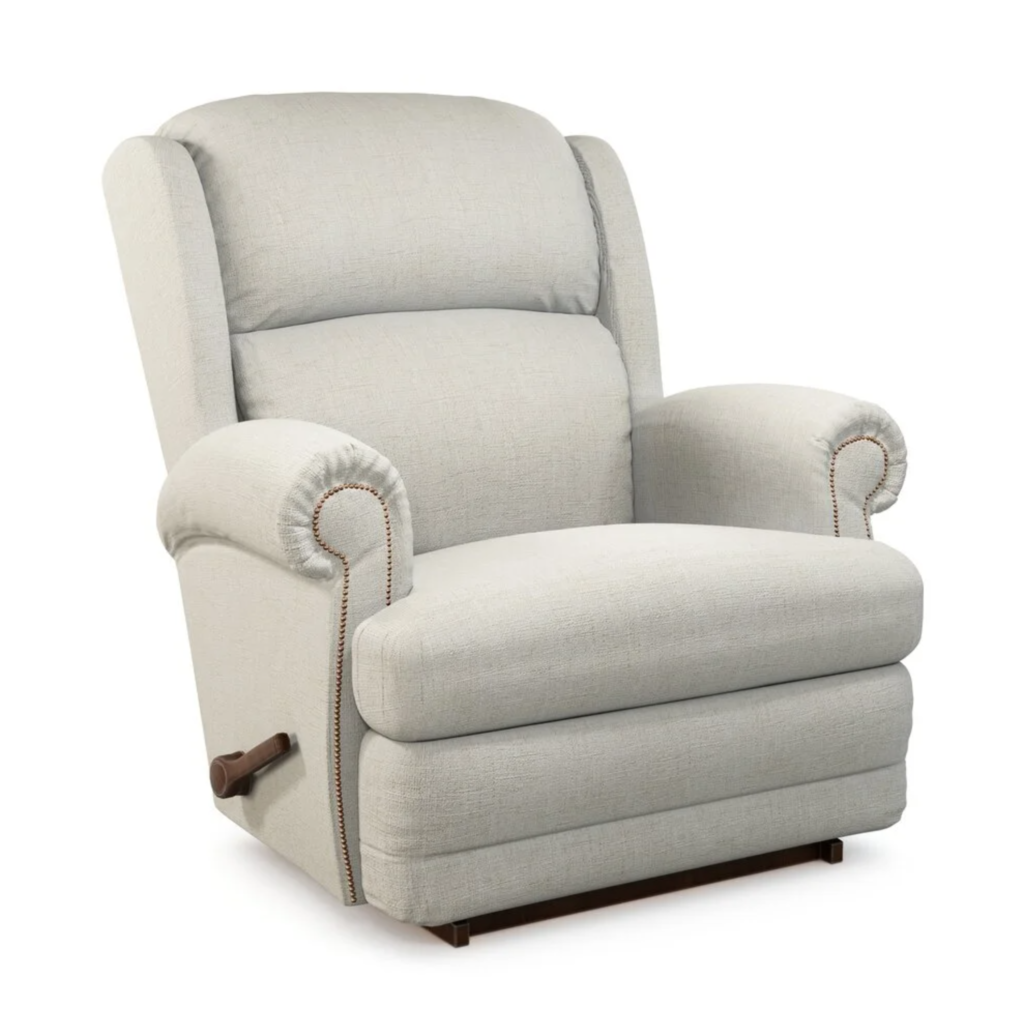 The side-mounted leg rest handle allows you to lay back in three separate reclining positions, so Mom can find the spot that's just right for relaxing. Premium grade fabrics and leather make this chair resistant to wear, tear, and fading, and high-grade foam helps this rocker keep its shape no matter how often you use it. Mom will love that this rocker offers a classic style with state-of-the-art comfort features.
The Butler Sofa by Rowe Furniture
If you're looking for a more modern take for your Mother's Day gift, look no further than the Butler sofa. The sleek frame features clean lines constructed with furniture-grade laminates and kiln-dried hardwoods. It is also available in a number of wood stains and finishes. Heavy-duty gauge steel springs are placed 4-5 inches apart for consistent comfort that supports the user where they need it most.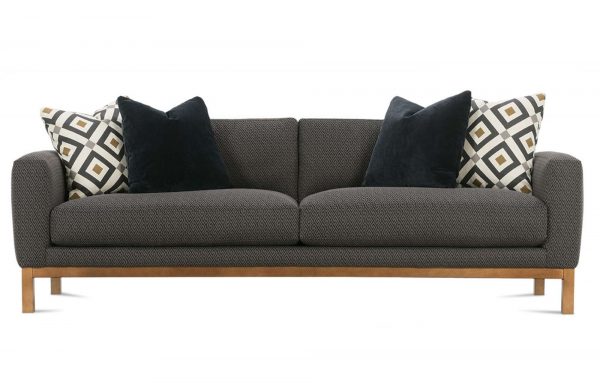 Slightly rounded arms and soft, rectangular cushions give this sofa a laid-back look that will fit in flawlessly with existing furniture in your Mom's home or living room. Plus, as we mentioned before, Rowe has thousands of fabric options to help you find the look your Mom will love.
The ​​Astor Platinum Power Lift Recliner by La-Z-Boy
For Moms and mother figures who may have some difficulty getting in and out of a seated position, we've got you covered. La-Z-Boy's Astor Power Lift Chair combines the absolute best in comfort, quality, and convenience. Now you won't have to worry about Mom losing her balance when getting up and down.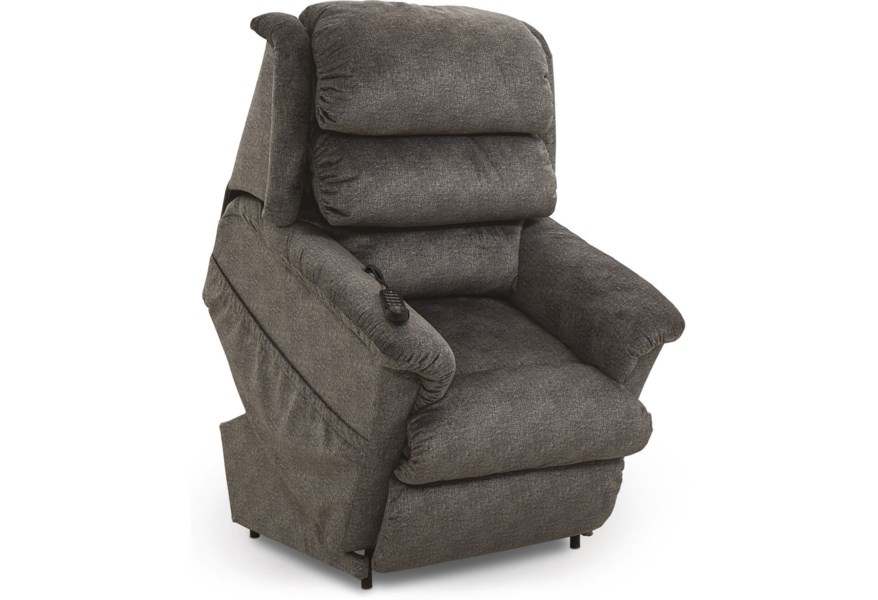 The Astor features a deep, extra-wide seat to suit the needs of users of all sizes. Three separate back cushions support your body where it needs it most and padded flare arms give you a place to rest your hands. The easy-to-used wired controller can be stored in this chair's convenient side pocket and allows the user to change the chair's position from a full, zero-gravity recline to a near-standing position in no time.
The Horizon Queen Sleeper by Rowe Furniture
Last on our list is this stunning sleeper sofa from Rowe. The upholstered track arms arch from front to back, giving this sofa a contemporary charm. Four pyramid legs attached to the sturdy frame helps support the three, fluffy seat cushions and a single attached back cushion.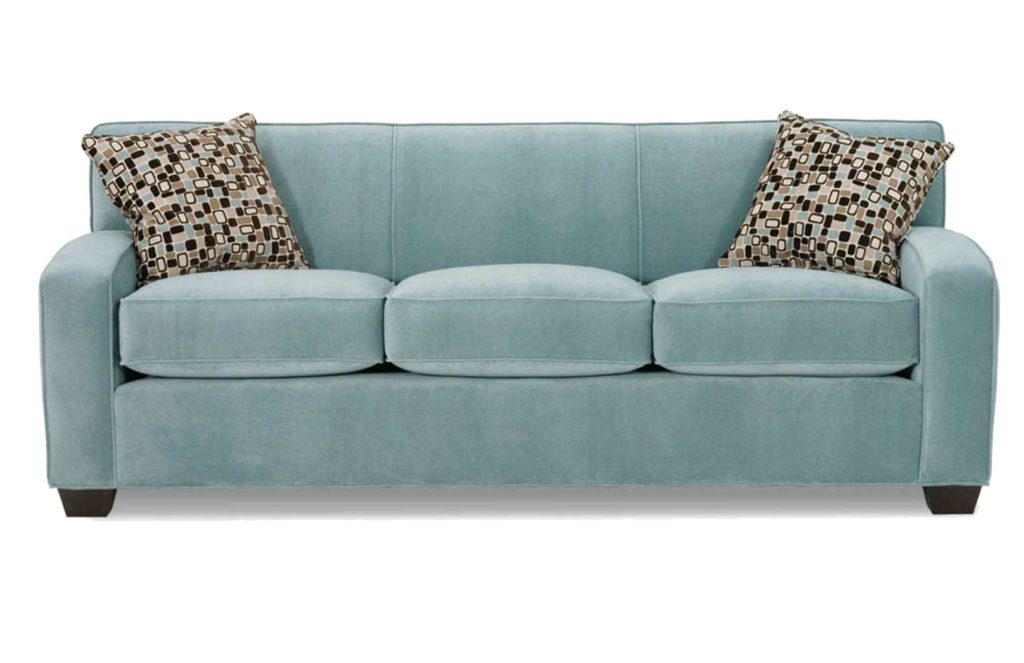 And, because it's a sleeper sofa, this couch makes the perfect gift for Moms who are tight on space or looking for a practical solution for when guests come over. The Horizon is outfitted with a standard innerspring mattress by default, but you can upgrade to a CloudCounter mattress with double foam layers for an additional cost. It's an ideal gift for Moms who need a space to relax and entertain overnight guests.
Find the Perfect Gift for Mom
Don't sweat Mother's Day gifts this year. Just stop into Bowden & Carr's Havelock, NC showroom or give us a call at 252-447-3648, and we'll help you find the perfect gift for any Mom. Whether you choose something off our showroom floor or want to customize the perfect piece for your loved one, we're here to help you make this Mother's Day the best yet.