So you've just bought a vacation home. Now what? One of the first hurdles people face when they purchase a beach home is figuring out how to redesign it to their liking. Whether there's furniture leftover from the previous owner, or you're starting fresh with an empty space, it can be hard to get inspired when it comes to decorating your new vacation home.
Fortunately, Bowden & Carr has years of experience helping homeowners outfit their beach houses with nothing but the best. It doesn't matter whether your home will be your own personal paradise or you plan to rent it out as a vacation property, our team can help you find the furniture that will turn your new beach home into a relaxing retreat.
Where to Start When Furnishing Your Beach Home
Before you can start picking colors and fabrics, you need to develop a solid idea of exactly what kind of furniture you need. Here are some tips to help you get started furnishing your vacation home:
1. Measure and then measure again.
The worst thing you can do when planning to furnish a home is to neglect to measure your space. If you don't, you run the risk of purchasing new furniture only to find out that it doesn't fit where you thought it would. Instead, take detailed measurements in the rooms you plan to furnish, measure again to make sure you have everything right, and write those measurements down to bring with you to Bowden & Carr.
2. Create a furniture shopping checklist.
They say you should never go to the grocery store without a list because you'll end up buying things you didn't need and forgetting things you did. The same is true of furniture shopping. If you walk into a showroom with no idea of what you're in need of, you're probably going to miss a few things. You also run the risk of purchasing furniture that you may like but don't really have a space for. It's best two make two lists: one for furniture you need, and a second list for pieces you would like to purchase once you have the basics covered.
3. Get inspiration online.
Once you know what you need to purchase, you can search the internet for more specific furniture ideas. There are a number of companies that even provide design consultations or virtual designers. For example, La-Z-Boy offers free virtual design services and an app that uses augmented reality to help you see what any given piece of La-Z-boy furniture will look like in your home. And, as the premiere La-Z-Boy showroom in southeastern North Carolina, Bowden & Carr is happy to help you take advantage of these free interior design programs.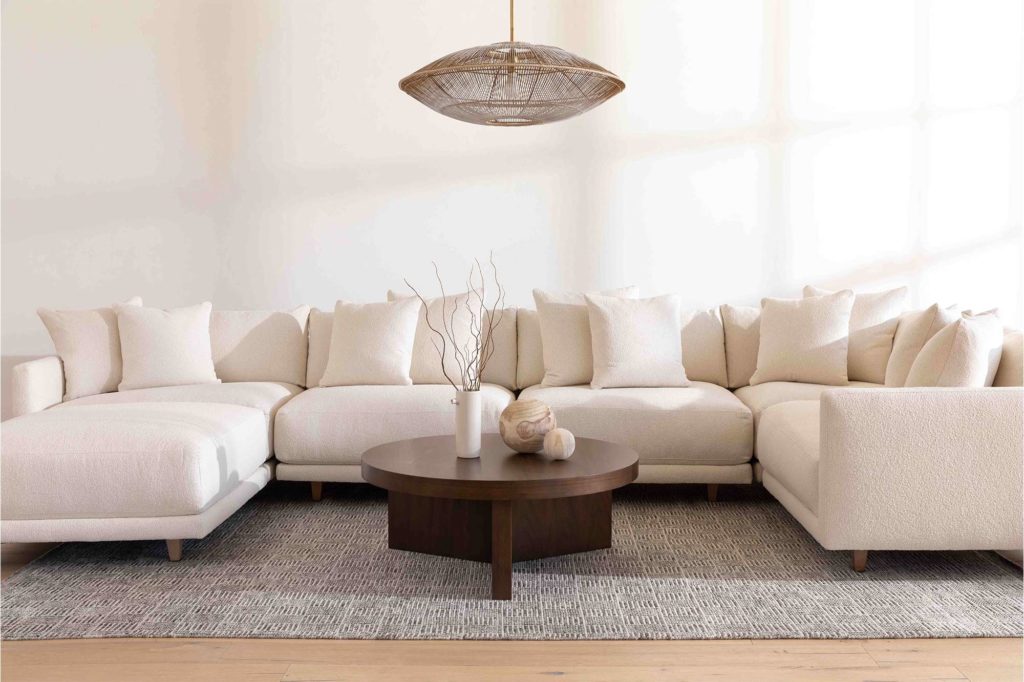 Vacation Home Furniture and Design Tips
With your furniture shopping list handy, here are some more specific design considerations to take into account before you hit the stores.
Invest in durable, high-quality furniture.
The last thing you'll want to do is spend thousands of dollars replacing the furniture that was flimsy and frail in the first place. This tip is especially useful if you plan to have guests or to rent out your beach home. Skip the flat-packed, particleboard solutions in favor of furniture that's built to last. This will help you avoid needless shopping trips and will save you money in the long run.
Purchase pieces that make you feel comfy and cozy.
Chances are, you purchased a vacation home to have somewhere to escape to. Somewhere where you can get away from all the pressure of daily life in favor of some rejuvenating time to yourself. Given that, it's paramount that the furniture you put in your vacation home makes you feel at ease. When looking for sofas and recliners, make sure you test them out before you purchase them. Look for those that are soft but still provide enough support for your body.
Highlight your surroundings.
If your vacation home is at the beach, you'll probably want to give your space a beachy vibe. No, we're not talking about lighthouses and starfish-shaped decor. We're talking about the colors and patterns you choose to decorate your home with. Bringing the ocean into your home in a subtle way is as easy as picking the right upholstery. Ocean-toned colors like blues and greens are a great choice for sectionals, sofas, and chairs – not to mention your walls!
Choose functional pieces.
Don't go for a piece of furniture just because it looks fancy. You want to make sure what you're buying looks great and serves you well in terms of functionality. This is also an opportunity to choose dual-purpose furniture. For example, if you need an extra guest bed, a pull-out sofa might be a good choice for your living room. If you have difficulty getting up and down from a chair, a lift chair might be helpful.
Don't distract from the views.
Bold colors and bright designs are one of 2022's top design trends, but there is such a thing as "too much", especially when your home has beautiful views to enjoy. If you've got large windows that overlook the ocean or sound, don't do anything that will take away from your enjoyment of your surroundings. Subtle ocean colors for upholstery and paint are perfect for highlighting the environment around you. And don't you dare think about blocking any windows with your living room sofa!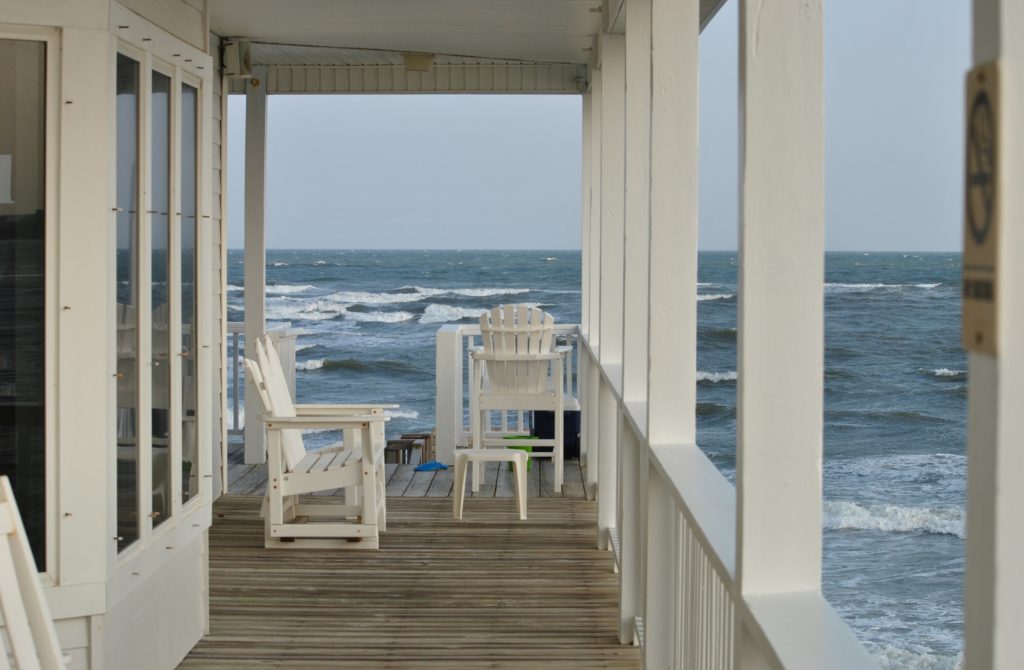 Things You Should Avoid When Furnishing Your Vacation Home
While you should always keep your own wants and needs in mind when decorating your space, here are a few general design tips you may want to avoid in your next beach home.
Don't use a theme.

In 2022, themed vacation homes are definitely out. Sure you can have a nice, cohesive color palette and a specific style, but leave the themes in the 90s where they belong.
Don't overdo the beachy decor.

Chances are you've walked into at least one vacation rental in your life that was up to its ears in fishing nets, lighthouses, seahorses, dolphins, beach balls, and more. There's nothing wrong with some light nautical touches, but buying every nautical accessory there is might be a little much.

Don't rule out any colors.

Just because nautical colors can help your home feel "beachy", doesn't mean that other colors are out of the question. If you like warmer tones, go for it!
Consult a Furniture Expert
When in doubt, it's best to work with someone who knows a thing or two about furnishing a beach home. Now that you have a fairly good idea of how you want to decorate your beach home, it's time to head to our showroom.
At Bowden & Carr, we have a wide variety of pieces available for you to look at and try out, right here in the comfort of our showroom. If you have any questions about how to furnish your space, our Furniture Consultants are more than happy to help.