If the style of your room feels like it's lacking something, chances are good there's one thing that can solve that problem: a rug.
Rugs help pull the room together and define a space by using texture and incorporating your room's color scheme all in one place. There are countless different rug styles, shapes, and sizes to choose from, but today we're going to go over the different construction styles rugs can be made of. Regardless of which rug is right for you, Bowden and Carr has a wide selection available from Capel Rugs, one of America's premiere rug makers.
Types of Rug Construction
Rugs are made either by machine or entirely by hand. Each rug type is unique in its way and designed to meet differing needs and tastes. Capel Rugs offers products that fall into the following construction categories:
Braided Rugs
Braided rugs can be made from a variety of materials, including nylon, cotton, wool, and polypropylene, in the case of outdoor braided rugs. All of these fibers have high tensile strength, meaning they can withstand the tension required to create an evenly-proportioned, tightly braided rug. Braided rugs are made by joining three standards of fiber together to form a braid. The braids are then stitched together into the desired shape and a beautiful, braided rug is born!
Hand-Knotted Rugs
Many hand-knotted rugs are made using soft, luxurious wool, but they can also be constructed using a variety of other natural fibers, like cotton, silk, jute, or even bamboo. The process begins when the rug maker wraps and knots yarn around each wrap thread. Though labor-intensive, this process creates a rug that will last for years. Plus, hand-knotted rugs can be folded, rather than rolled, and are shed-resistant.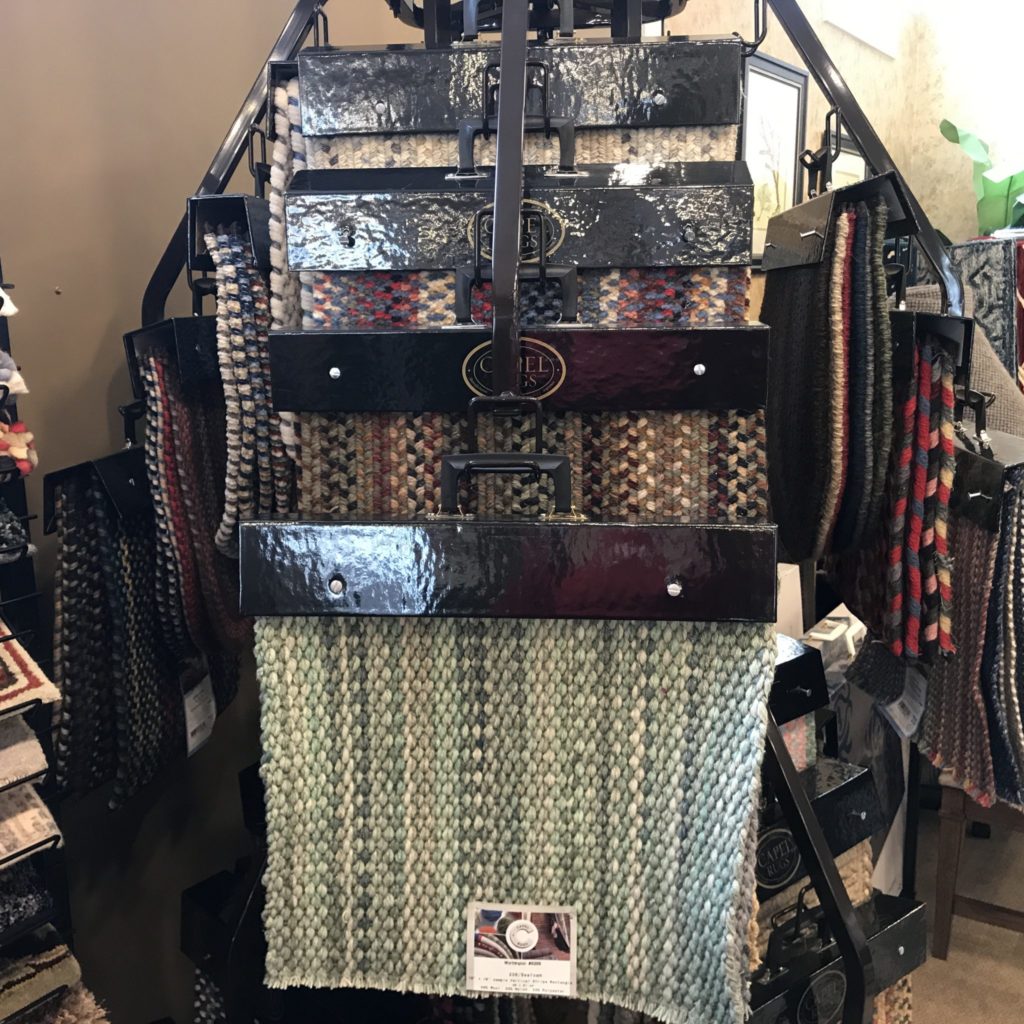 Hand-Tufted Rugs
The vast majority of hand-tufted rugs are made using natural wool fibers, but some may be constructed of a wool and rayon blend for increased durability. Hand-tufted rugs are made by pulling individual fibers through a backing material. Afterward, each fiber is meticulously trimmed to create a smooth, cut-pile surface before more backing material is glued to the back of the rug to hold the fibers in place. This technique creates a fluffy, high pile rug that's plush and comfortable.
Machine Made Rugs
These rugs can be made with a variety of different synthetic fibers, like olefin, polypropylene, nylon, and acrylic. Machine-made rugs are created on large looms that weave strands of fiber onto a mesh backing before adding backing and coating it with latex. Using the technology machines offer, manufacturers can create rugs that incorporate all kinds of patterns, colors, and visual effects.
Outdoor Rug Construction
As gorgeous as all of the above rug types are, they are not well-suited for outdoor use. Using an indoor rug outside may cause it to deteriorate faster and suffer much more damage than it would inside your house. Instead, try opting for something created with durability and outdoor use in mind.
In addition to all the rugs mentioned above, Capel Rugs also features a collection of Islamorada-Diamond canvas rugs perfect for your porch or patio. Each features an olefin base and can be paired with a huge variety of border patterns and colors. Each rug is bright and elegant while providing the perfect transition from indoor style to outdoor relaxation.
Not sure what kind of rug is right for you? Check out our blog on how to choose the right size and style of rug, and then visit our inventory to see all the rugs Bowden and Carr has to offer, along with a selection of chairs, sofas, and sectionals. And, as always, if you need help making your selection, give us a call at 252-447-3648 to speak to one of our furniture consultants.