Nowadays, you can buy almost anything online, like clothes, food, and even cars! Shopping online is certainly convenient for many, but it can present some unique challenges, especially when you're searching for a new piece of furniture. By working with Bowden & Carr's trusted furniture consultants, you'll get exactly what you want and avoid some of the pitfalls that make shopping for furniture online tricky. For example, consider that:
1. Shopping for furniture online makes it hard to plan.
Online shopping offers a very tempting instant gratification type of appeal. Meaning that you can see something you like and click that "buy" button all in the span of just a few minutes. Unfortunately, if you shop without making a plan, you may run into issues down the road. Before you buy any kind of furniture, it's important to carefully consider what size, color, shape, and style you want. If you buy before you plan, you might end up with something you don't like.
2. Colors aren't always realistic.
When you see a picture of something displayed on a computer screen, the colors tend to be just ever so slightly different than they appear to be in real life. This may not be that big of a deal for a shirt or pair of shoes, but it is when you're investing in a new couch or chair. By contrast, shopping for furniture in a physical store ensures you know exactly what color you're getting and whether it matches your style.
3. You can't try before you buy.
The most important factor when buying furniture is whether or not it's comfortable. If you shop online, you're not only buying something sight unseen, but you're buying it without the opportunity to test it out first. When you visit Bowden & Carr, you can take your time trying out as many pieces of furniture as you like to ensure you're comfy and cozy.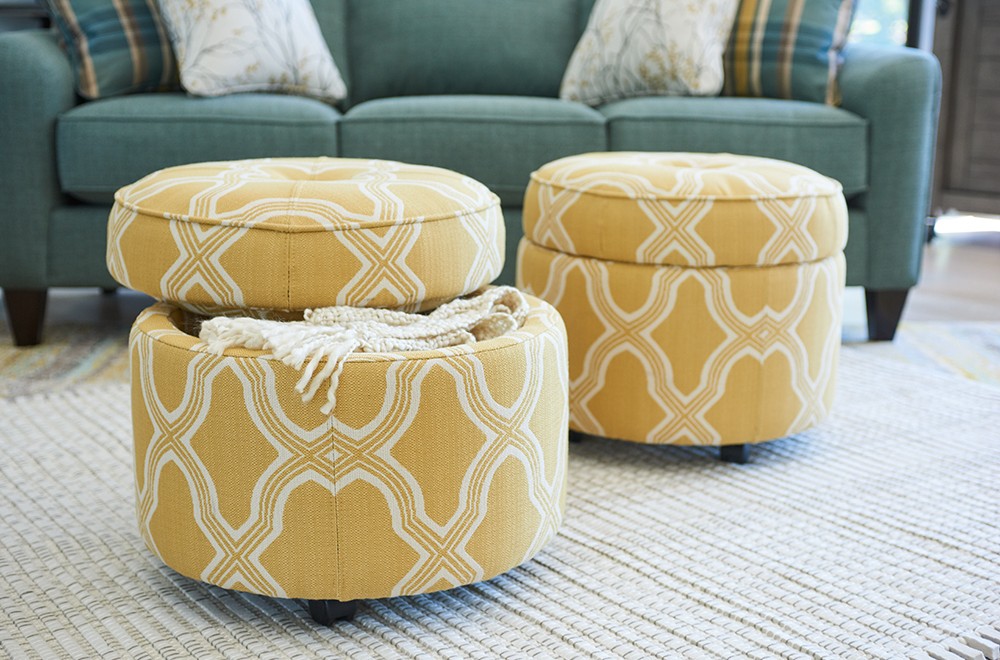 4. Shipping costs can add up.
Sure, online shopping might seem cheaper, until you consider the fact that you're probably going to have to pay a pretty hefty shipping fee since furniture tends to be pretty heavy. Not only that, but you might have to assemble some of the furniture when it gets to you, which isn't convenient at all.
5. It may take a while to get to you.
When you walk into a furniture store, you can typically leave with a piece of furniture that day. However, when you shop online, you have to plan for the fact that what you want might not be in stock and, even if it is in stock, it may take several days or even weeks to get to you. Plus, there's always the possibility that your item could get lost during the shipping process. Yikes!
6. Quality can be lacking.
Discounts and deals you find online can be exciting, but just because something is cheap doesn't mean it's high quality. Yes, you can find good furniture online, but many people find themselves sacrificing quality for price and end up with flimsy furniture that breaks easily. At Bowden & Carr, we carry a large selection of high-quality La-Z-Boy sofas and chairs, along with products from companies like McKinley, Ultra Comfort, Capel Rugs, and Hammary.
Our products are listed on our website so that it's easy and convenient for you to browse for new furniture from the comfort of your home. That said, we highly recommend visiting our store to try your new furniture out before you take it home. Our team is ready and waiting to help, so swing by our store or give us a call at 252-447-3648 to speak to one of our furniture consultants!